Role 
             User Researcher, Prototyping, Interface Designer
Team           
  Esther Lin, Leon Zhang, Aliyah Shabbir, Sherry Zhang, Naomi See
Project         
Side Project (Design for America)
Context 
Problem Space
Due to the structure and system of a traditional living environment, as well as living within hearing culture, Deaf and hard of hearing (DHH) individuals face inaccessibility at home. In this environment, their challenges include not hearing notifications from appliances or emergency alarms, a communication barrier with hearing roommates, and cultural isolation.
Initial Research Question
Interviews
To better understand the challenges that Deaf and hard of hearing individuals face in their living spaces, we interviewed six users, one of which brought their hearing roommate. By listening to their experiences with their space and their relationship to hearing roommates, we found common pain points, goals, and needs.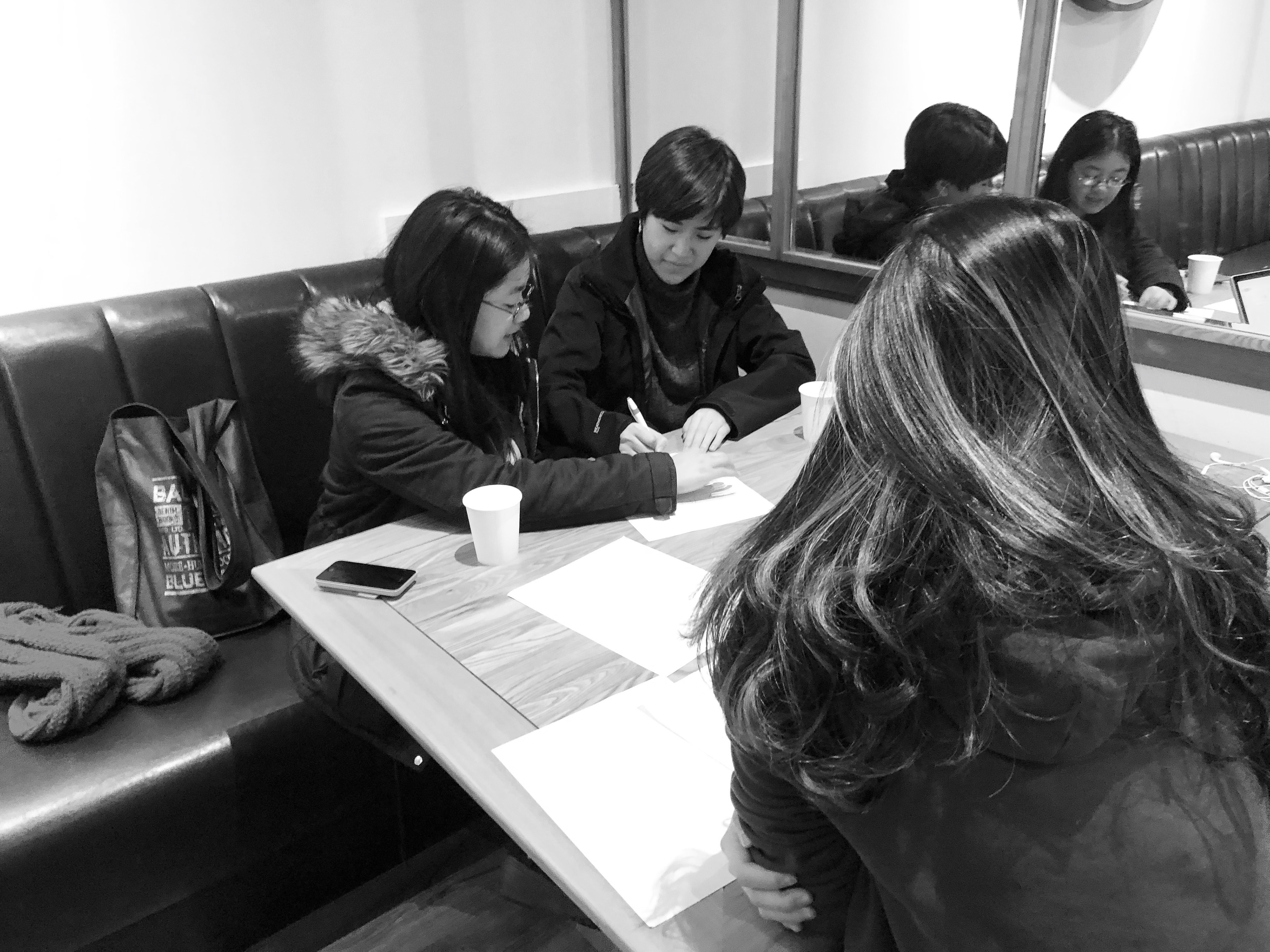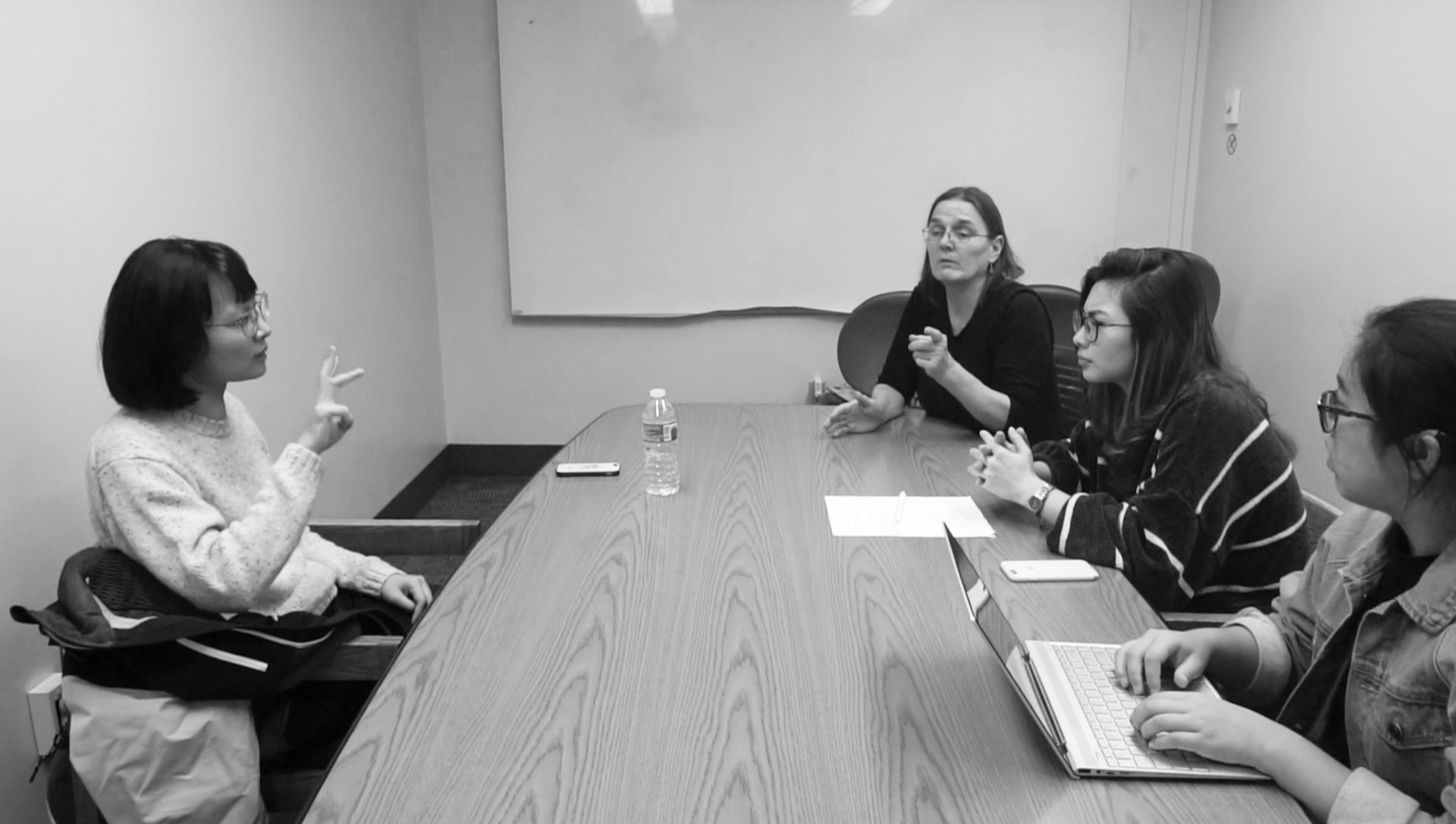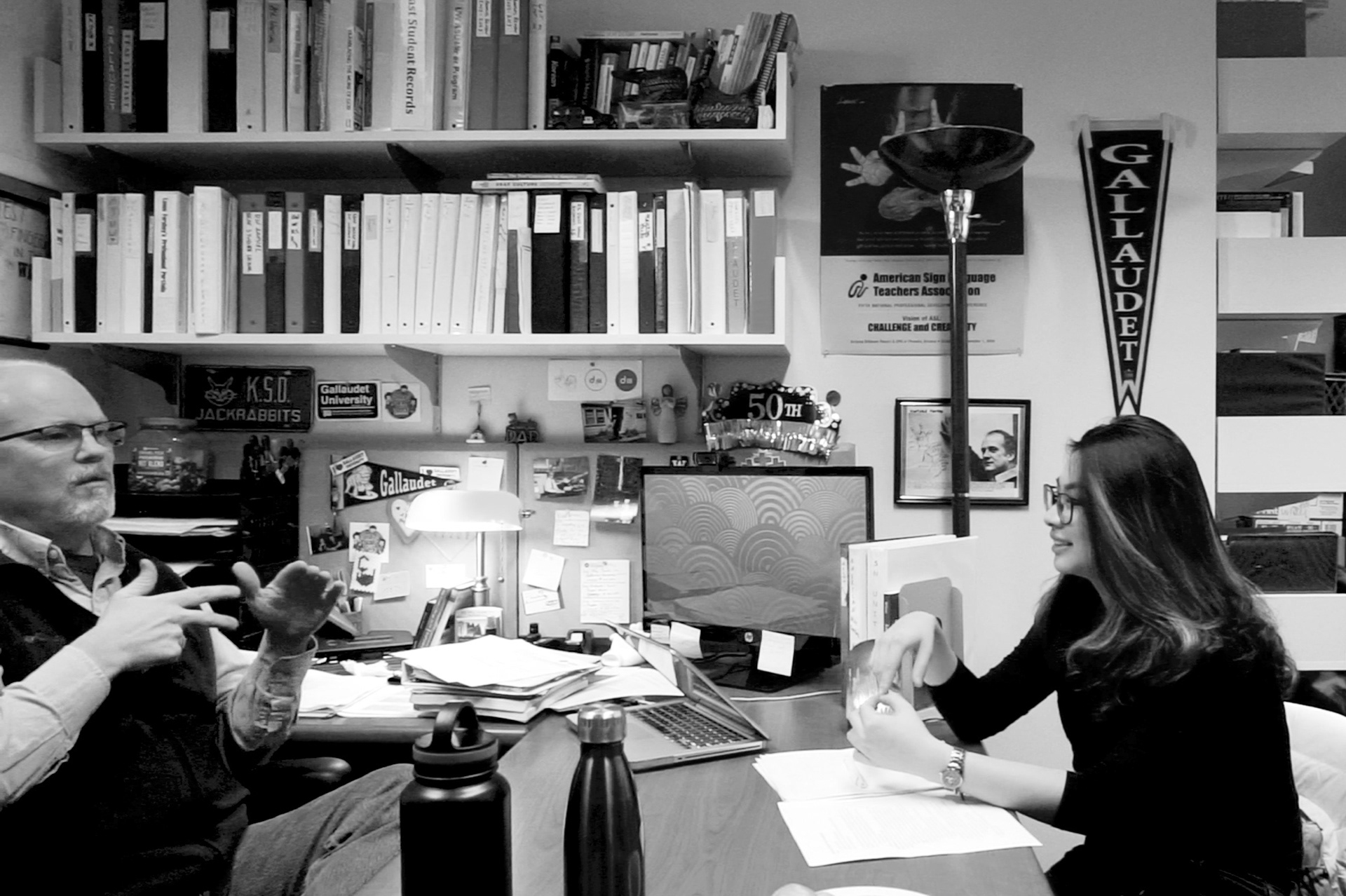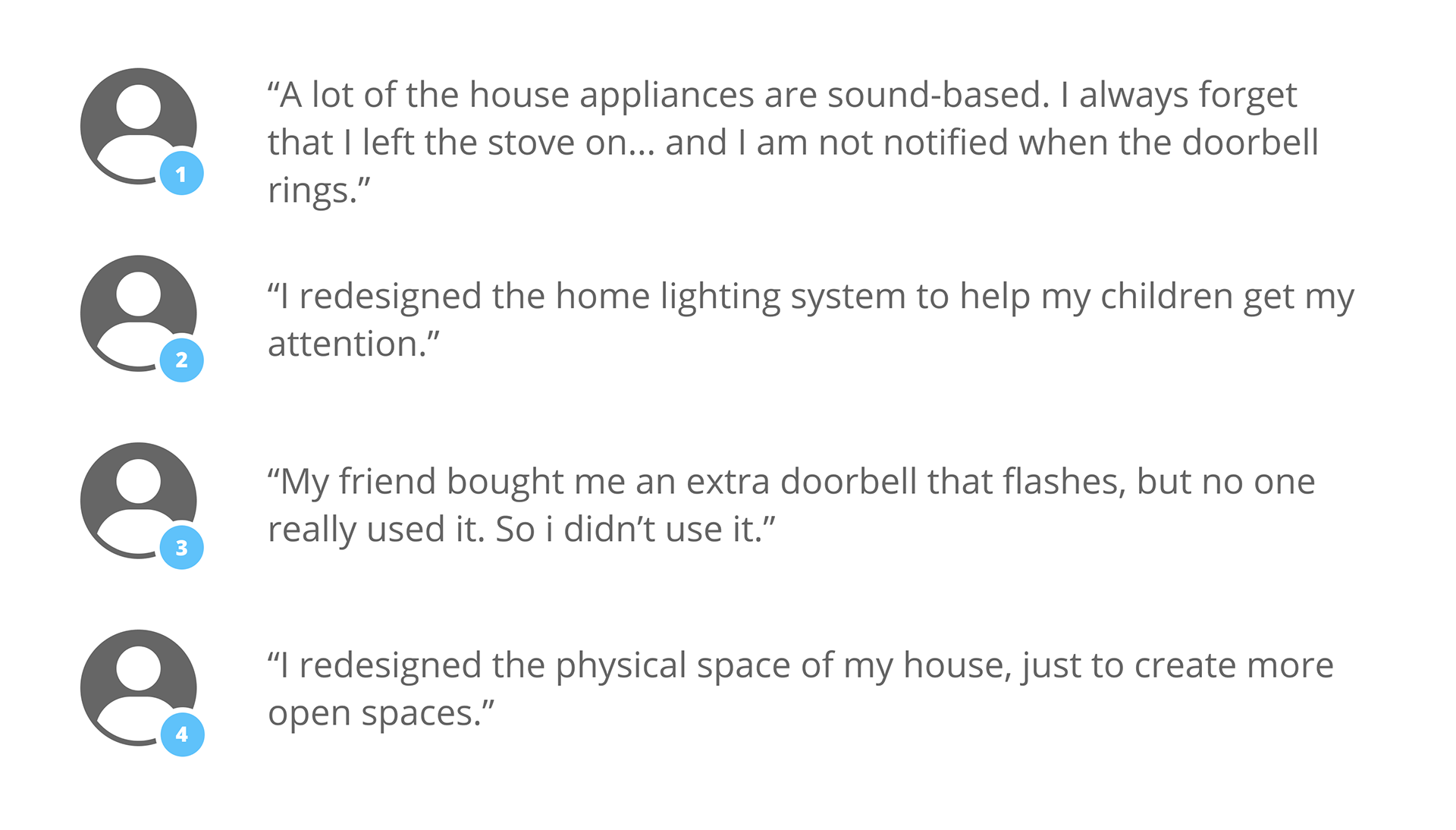 Research Synthesis
Through affinity diagramming, we organized our data to find key takeaways. This led to our pivot into realizing that the architectural space is only part of a bigger problem of inaccessibility D/deaf and hard of hearing individuals face. The root of their challenges stem from communication and feeling socially excluded from hearing individuals.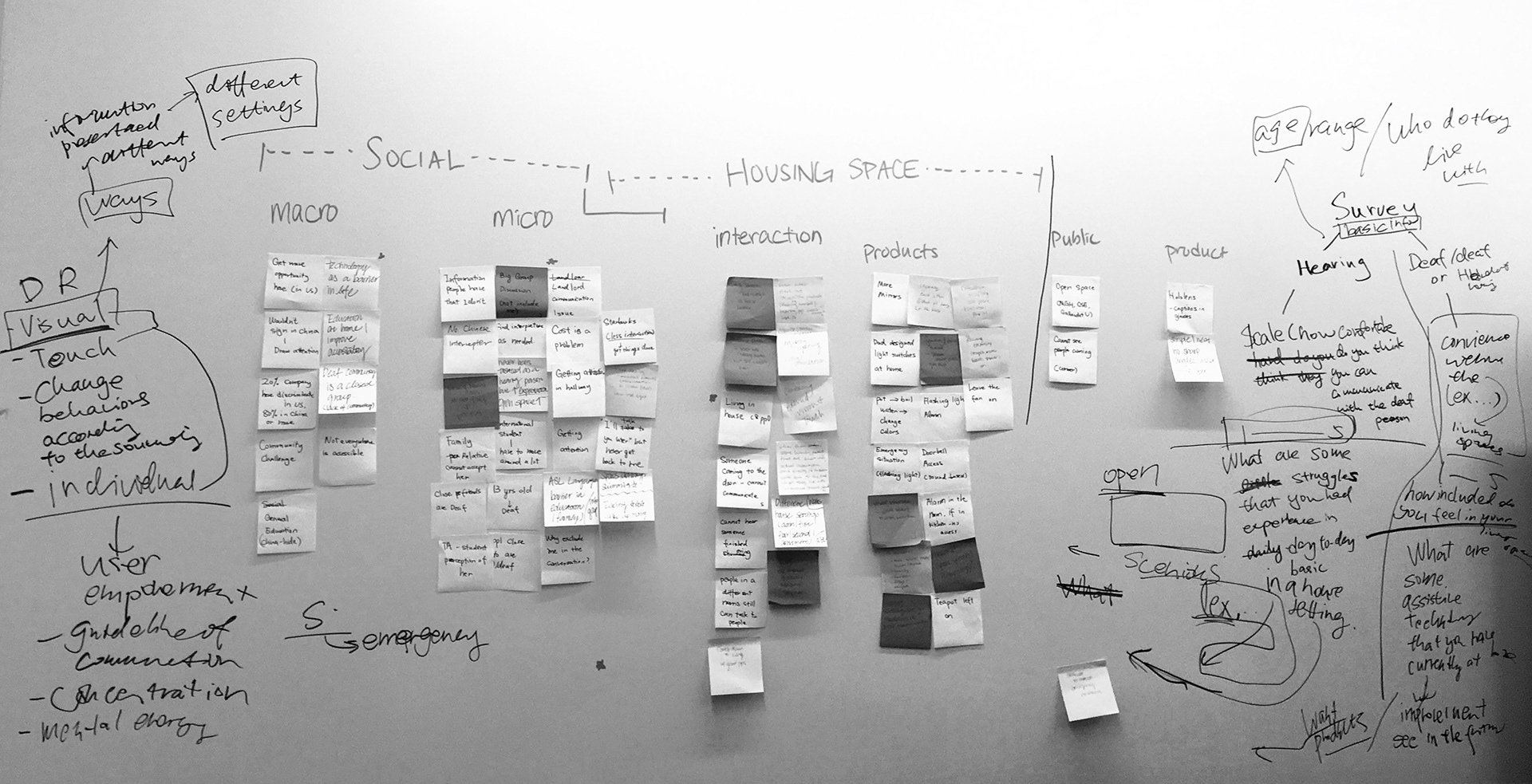 Revised Research Question
We revised our how might we statement to better reflect and address our user's most pressing needs. 
Ideation
Our team had a brainstorming workshop to generate solutions to address our research question.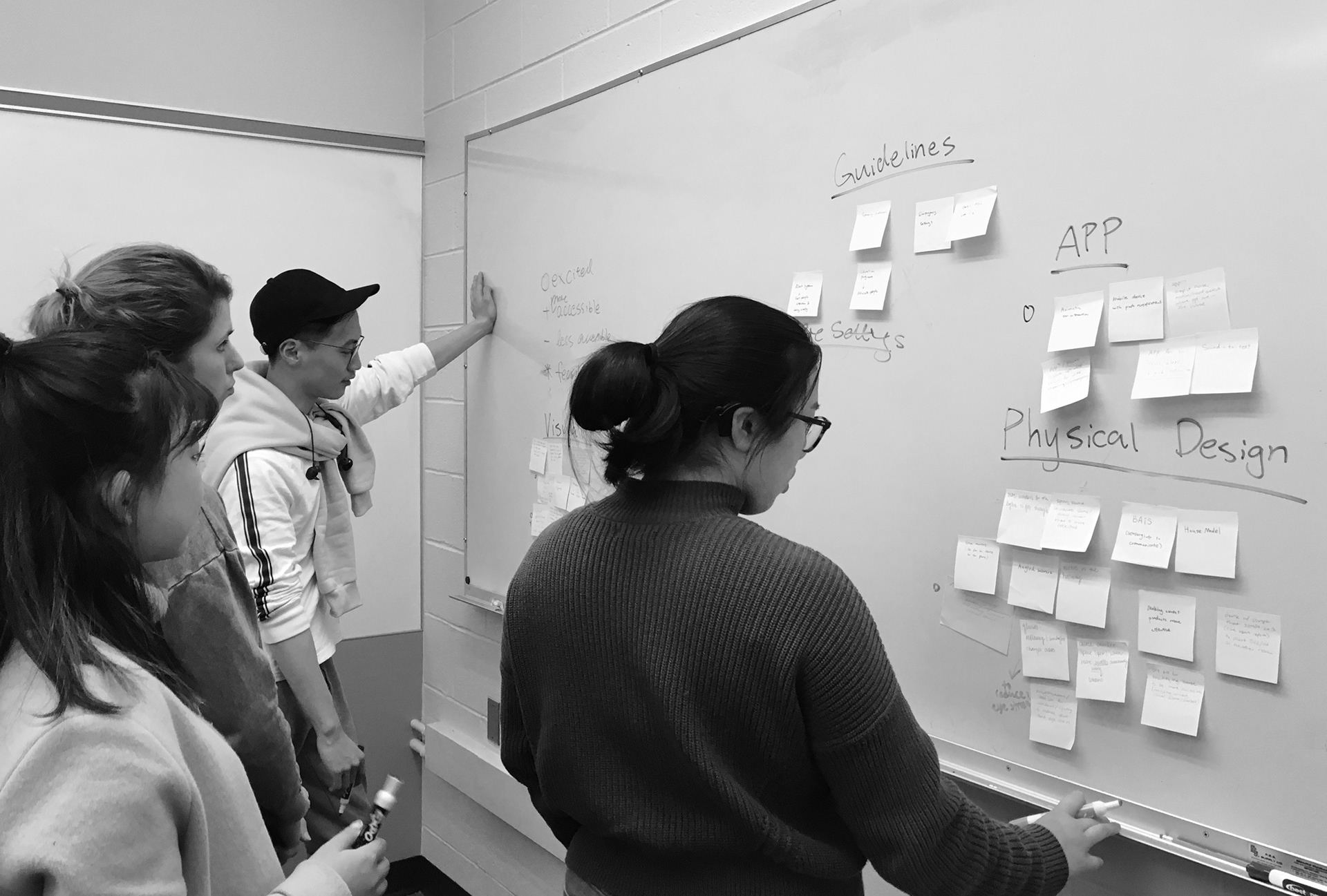 Downselection
We picked two ideas to further develop and explore their potential to address the challenges that users face. After analyzing the strength of each solution, we decided to proceed with the smart mirror.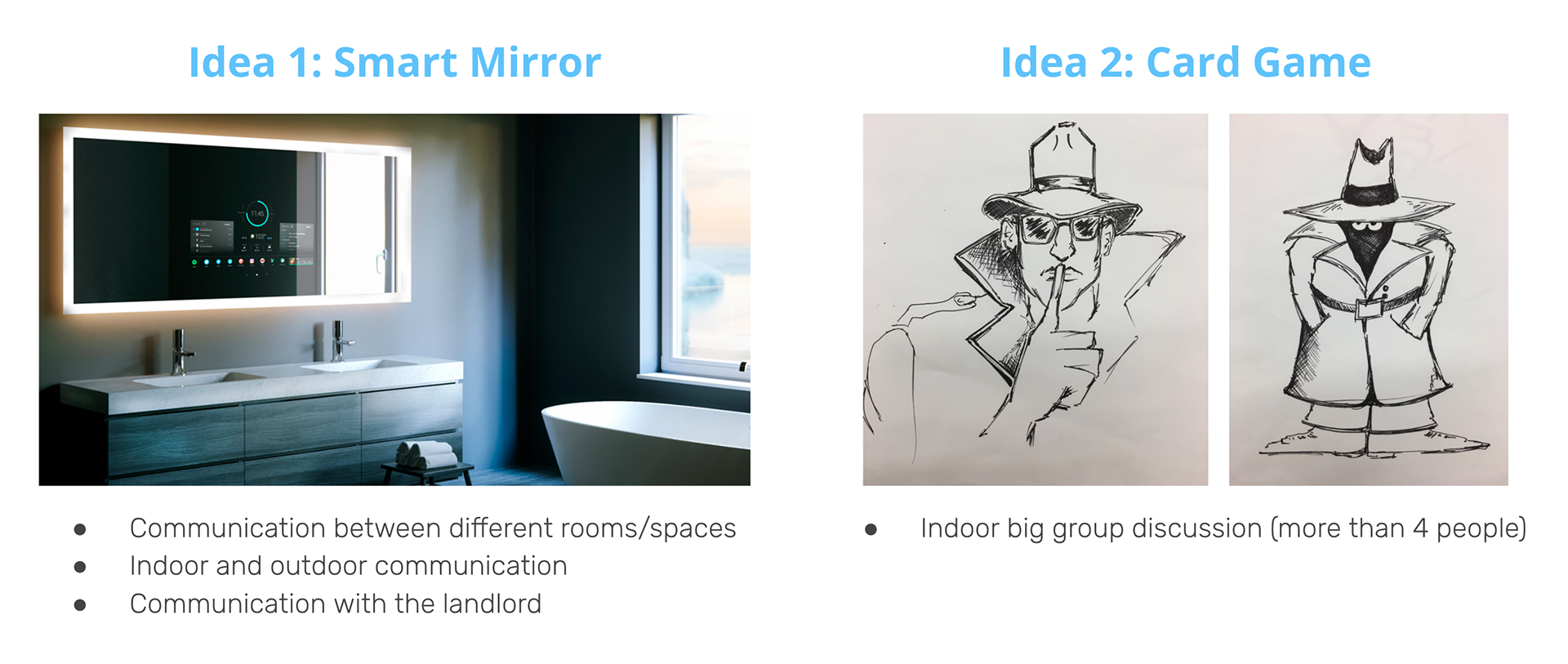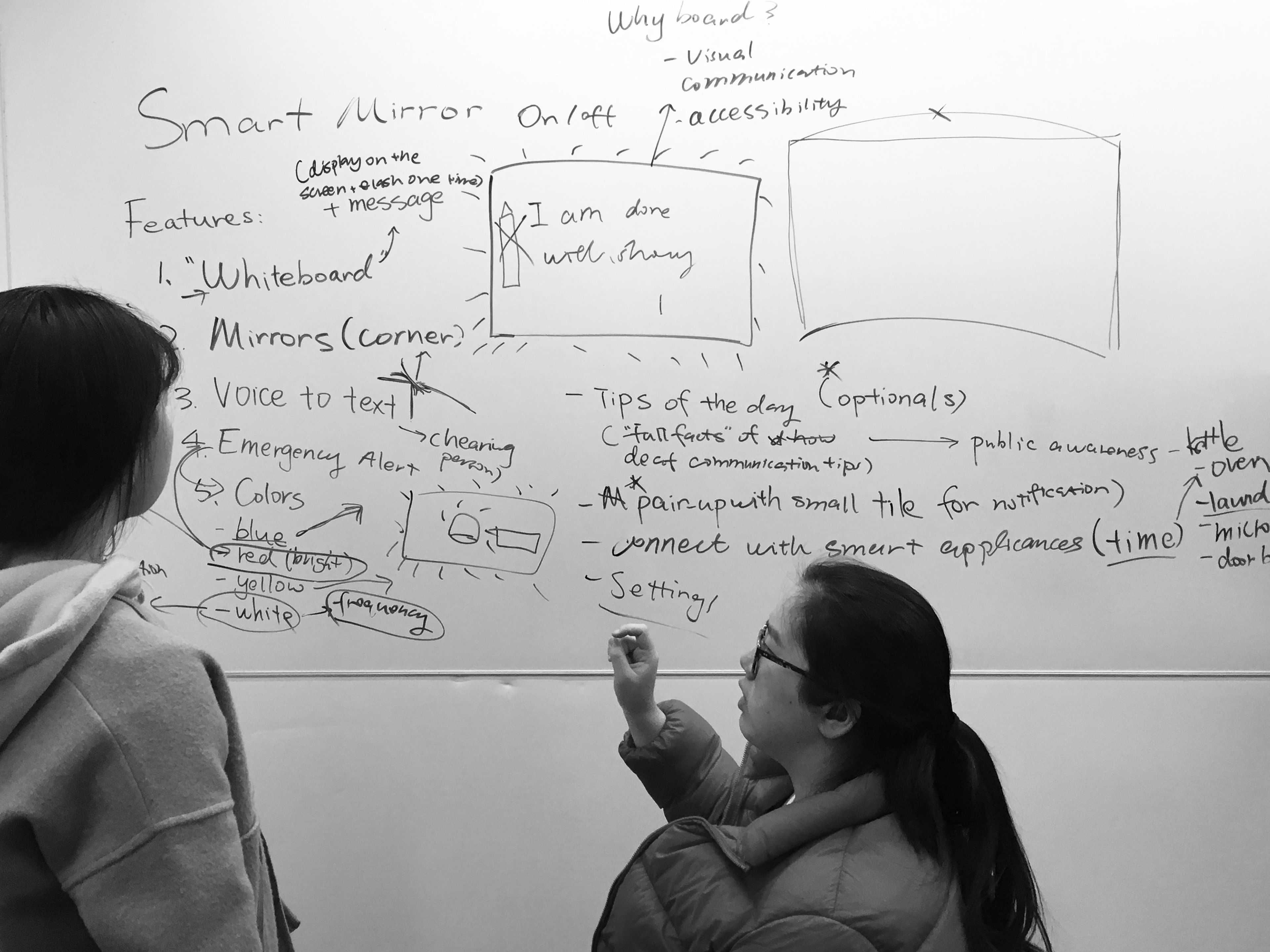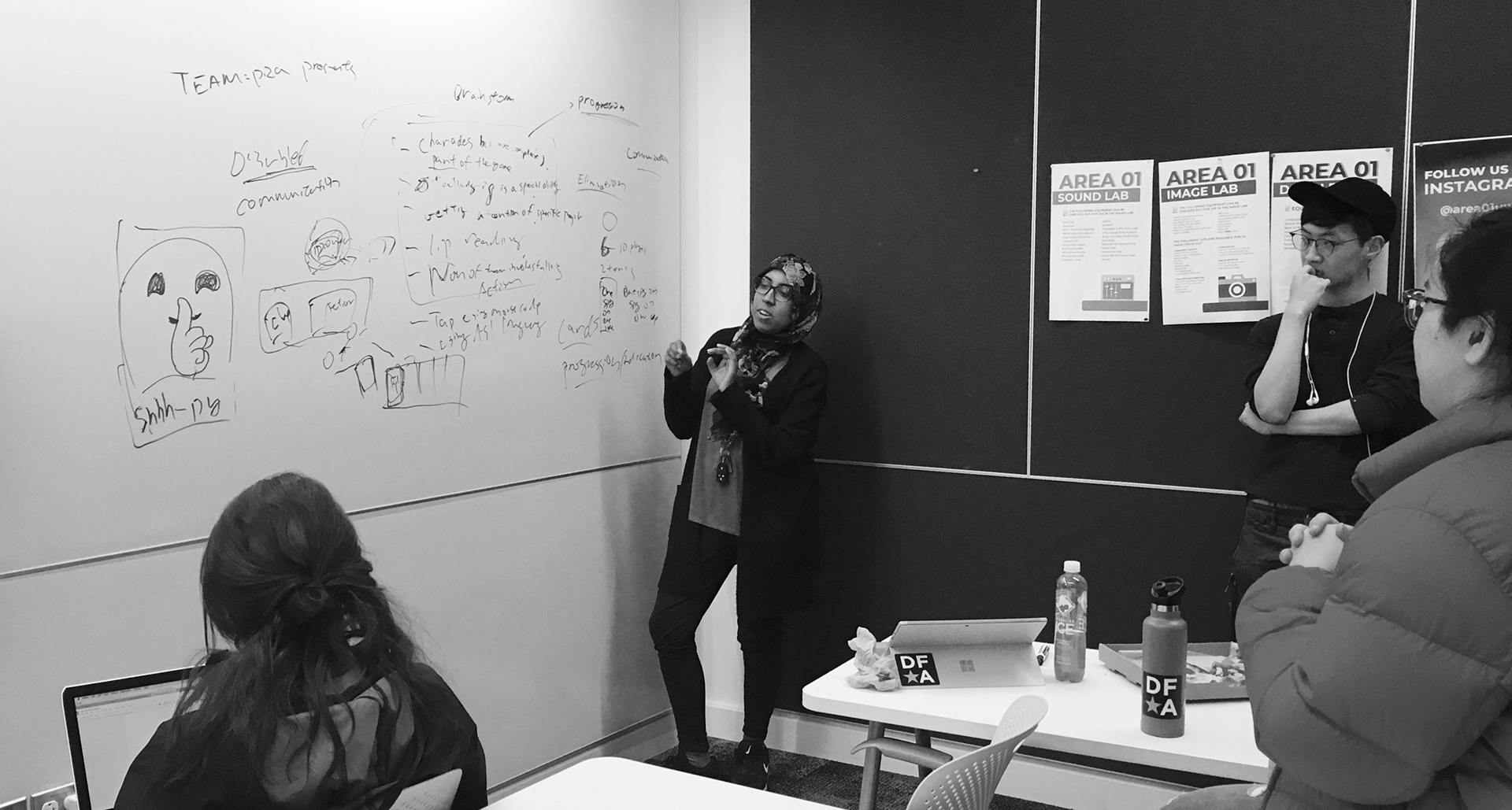 Design Requirements
Defining design requirements aid us in defining the values of our end product, and add internal and external constraints to what we want to accomplish.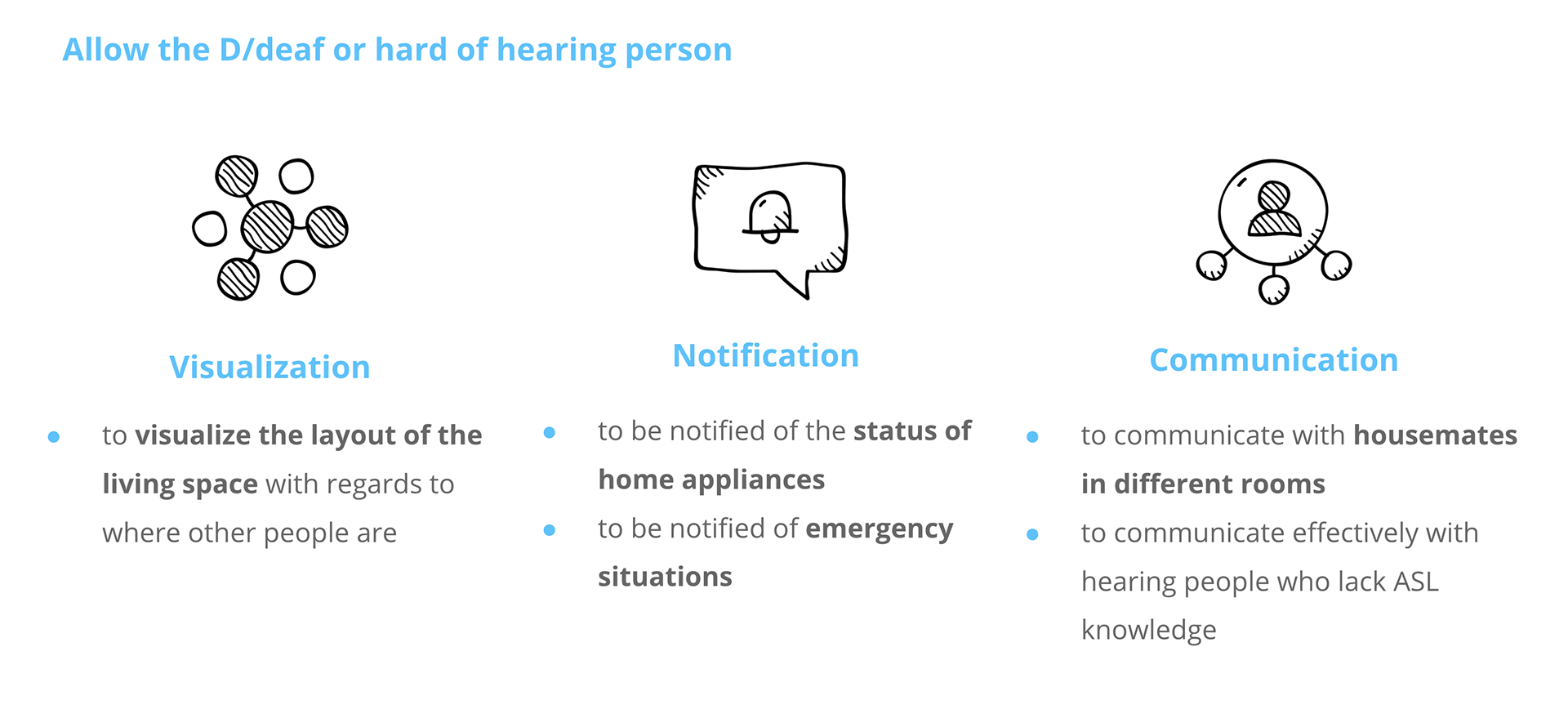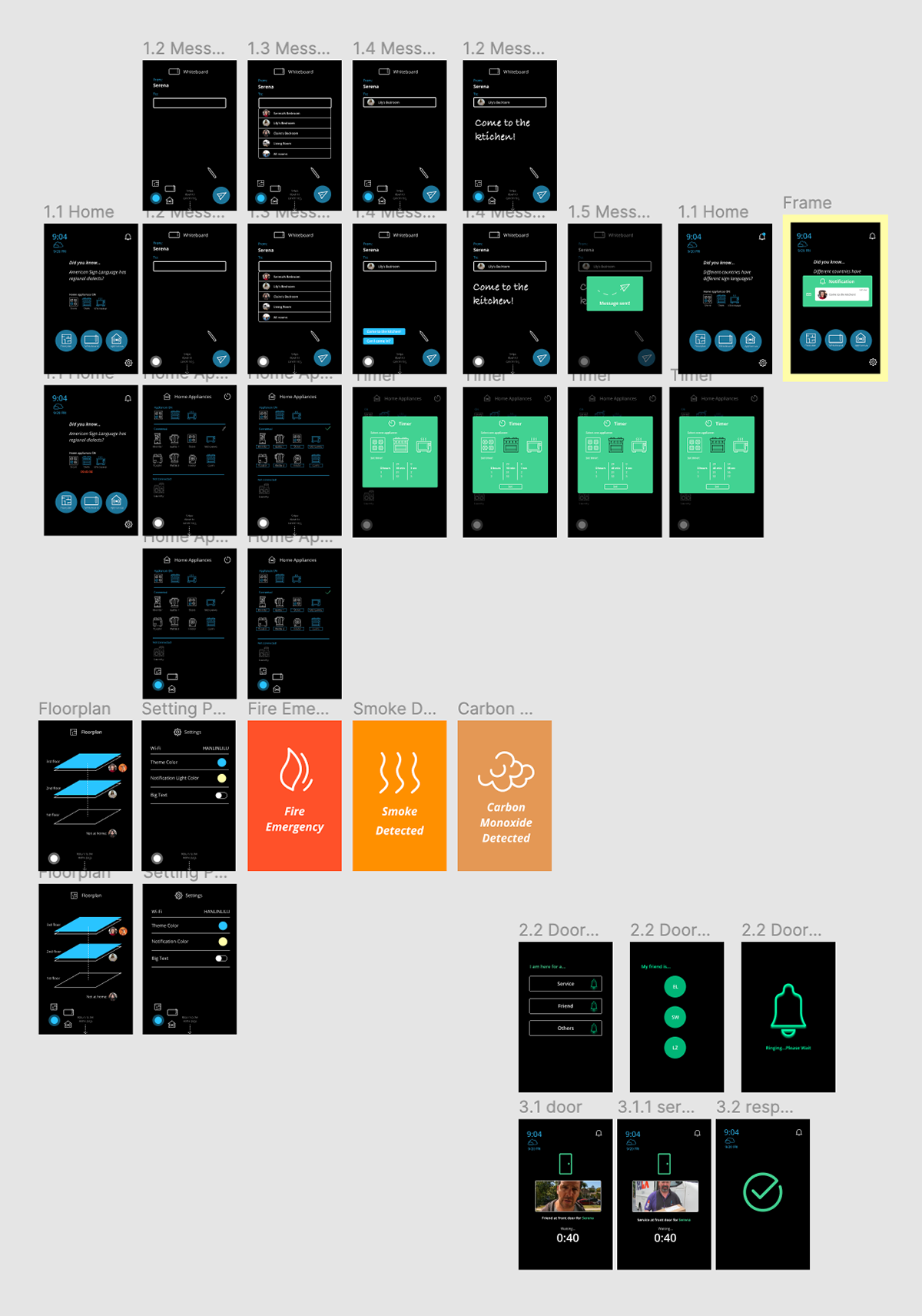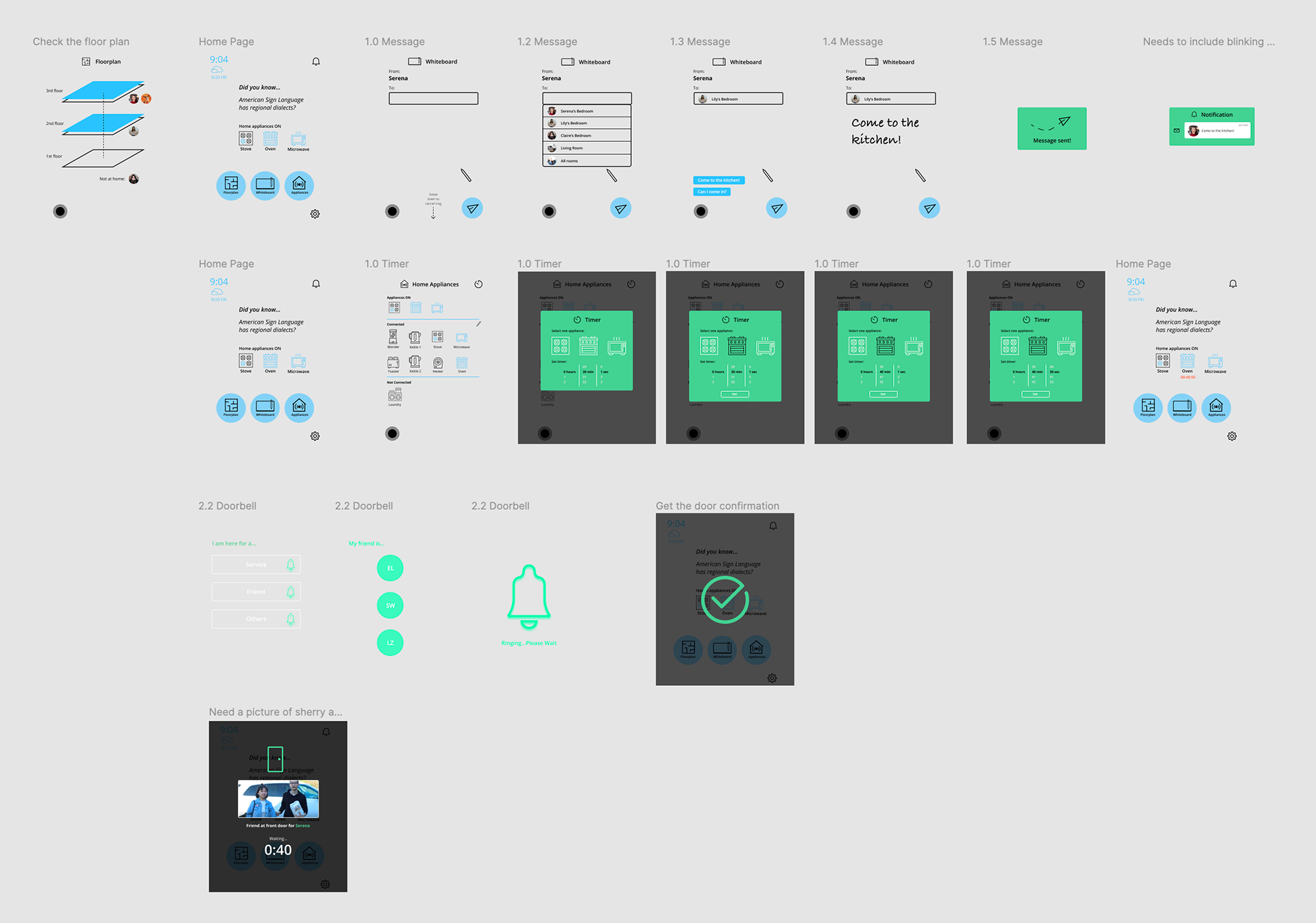 Co-Design Workshop
At this feedback session, we received feedback that was later integrated into our final prototype: 
· Users may have difficulty finding pets when living in a big house.
· Users often forget to turn off kitchen appliances that are sound-based. 
· Users are often left uninformed of standard household interactions, such as someone knocking on a door.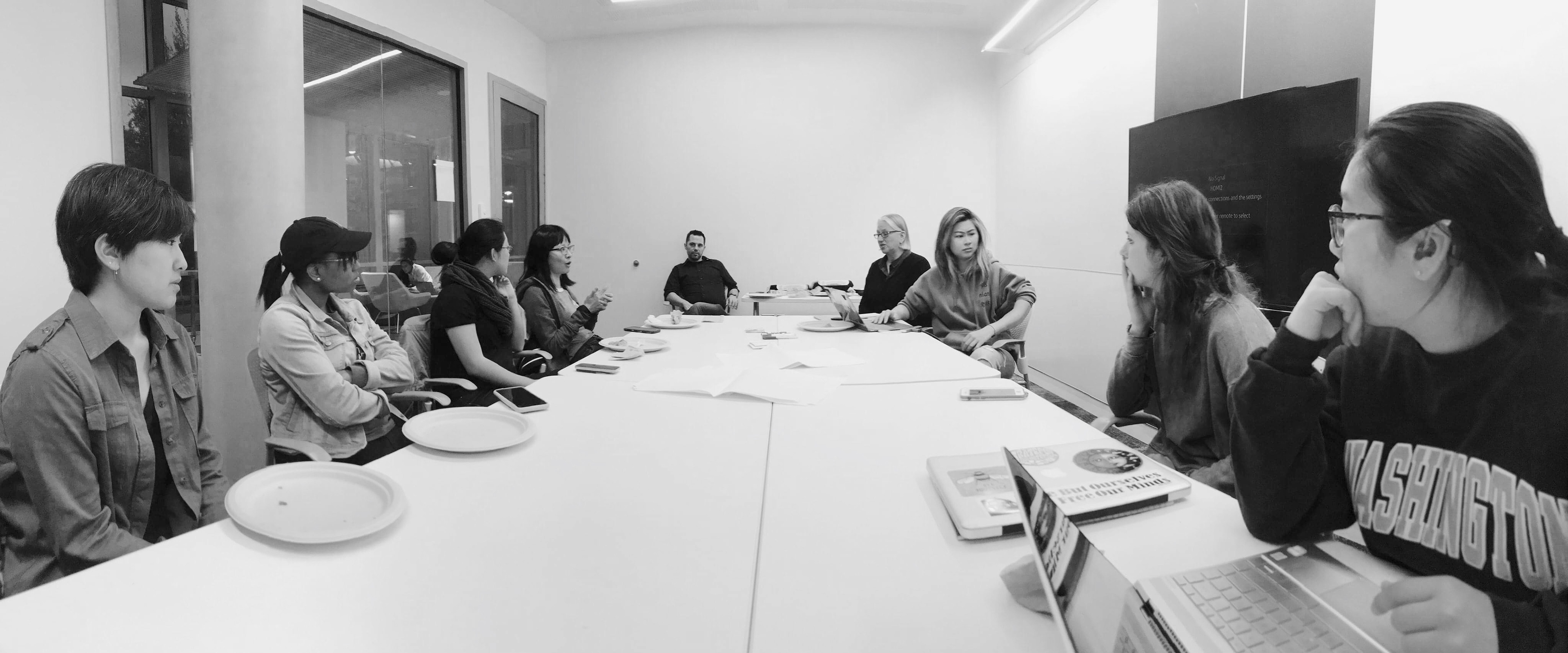 Virror is a visual interactive mirror that compensates for auditory barriers for efficient communication and access to information in a home environment.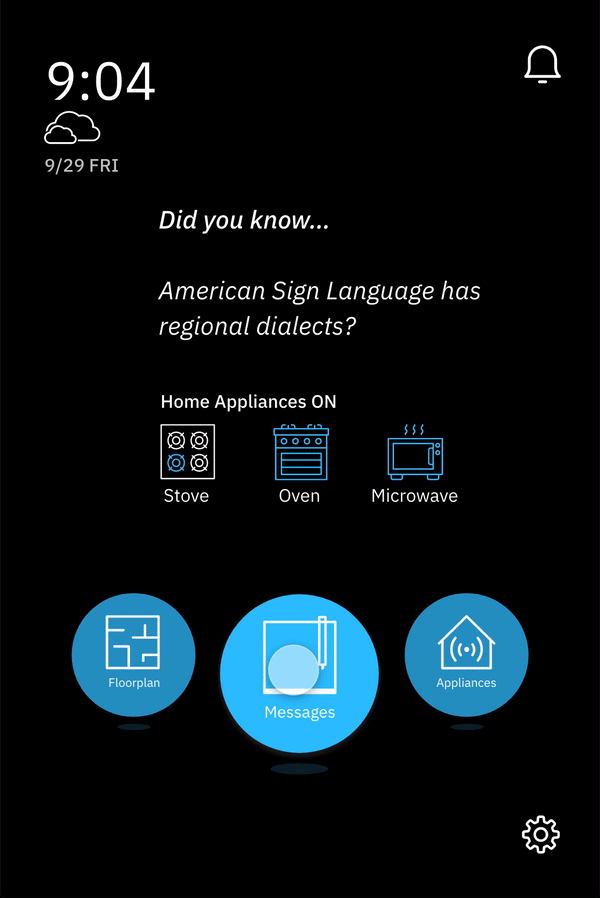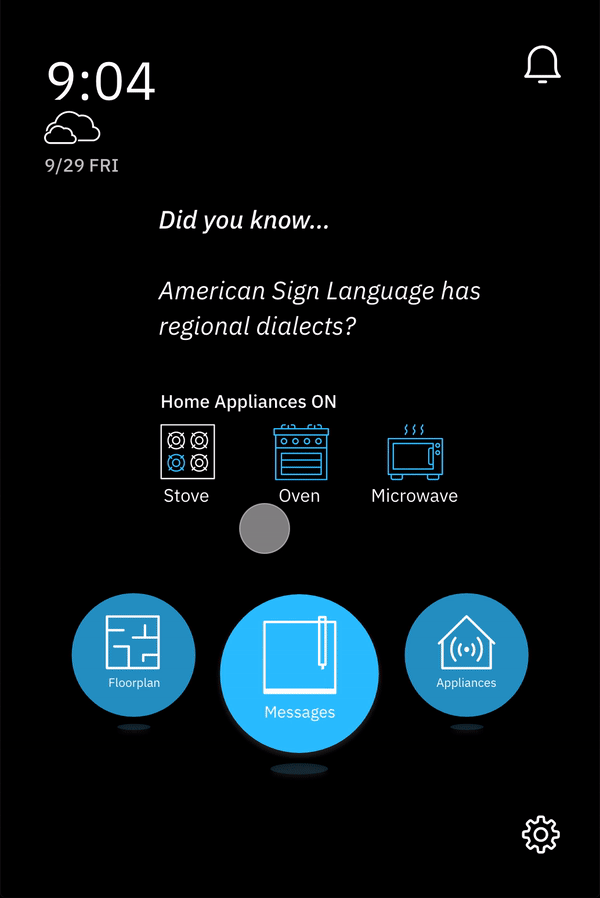 As my first experience with Design Thinking, I learned about:

· User research, survey and interview practices.
· The necessity of feedback and iteration. 
· What it means to empathize with the user and include them in the process.
· What Interaction Design is! This project was what made me fall in love with the collaborative and multidisciplinary 
  nature of the field and decide to pursue it as my career.