Role              
Coordinator, Researcher, Illustrator, Ideation, Storyboard, Prototyping
Team             
Ashley Wang, Dustin Mara, Yuna Shin
Project         
Class Project (Design Methods)
Context 
Challenge
How might design help capture and tell the entangled stories of Seattle? 
Contextual Inquiry & How Might We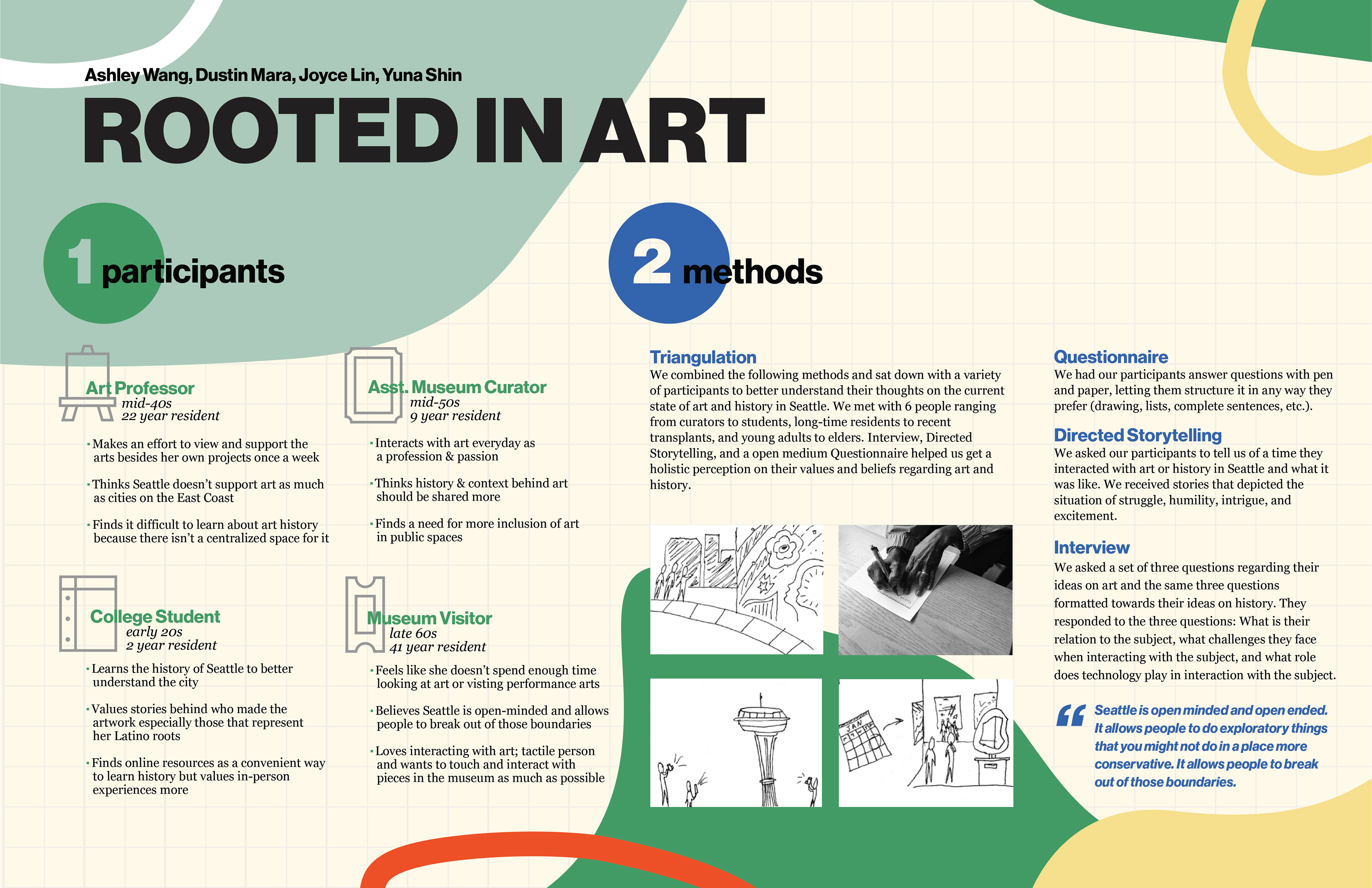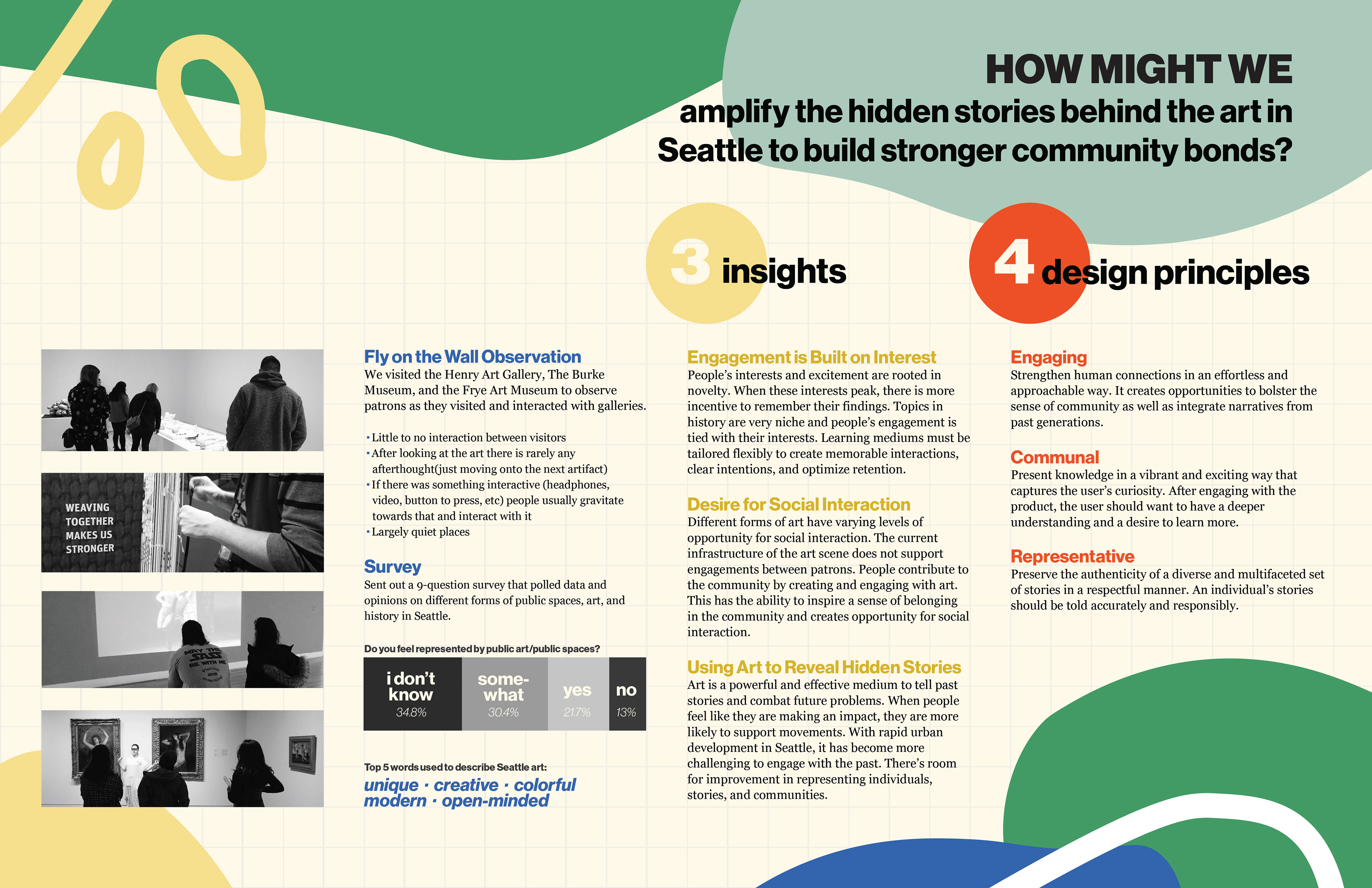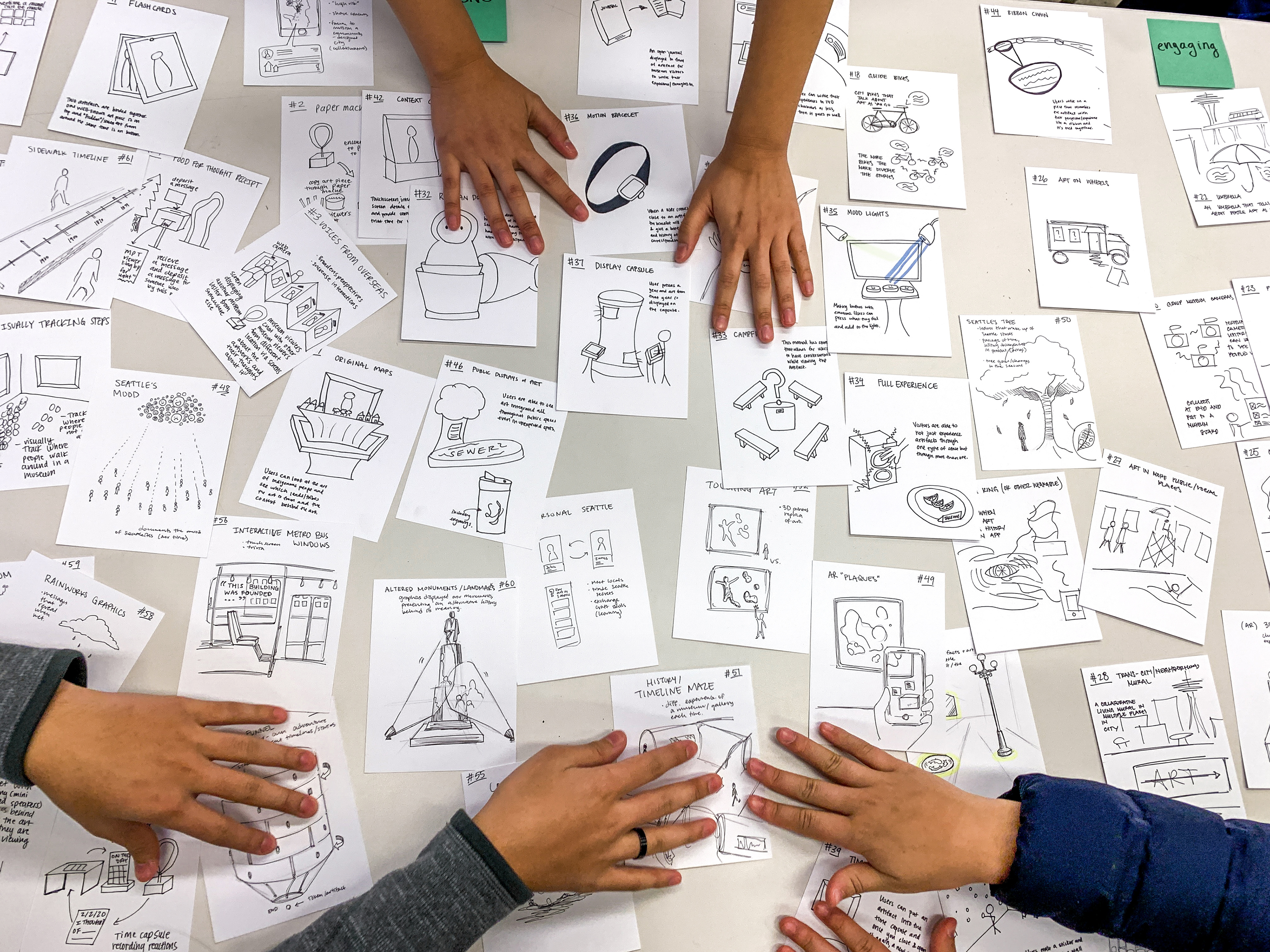 Downselection (3 Concepts)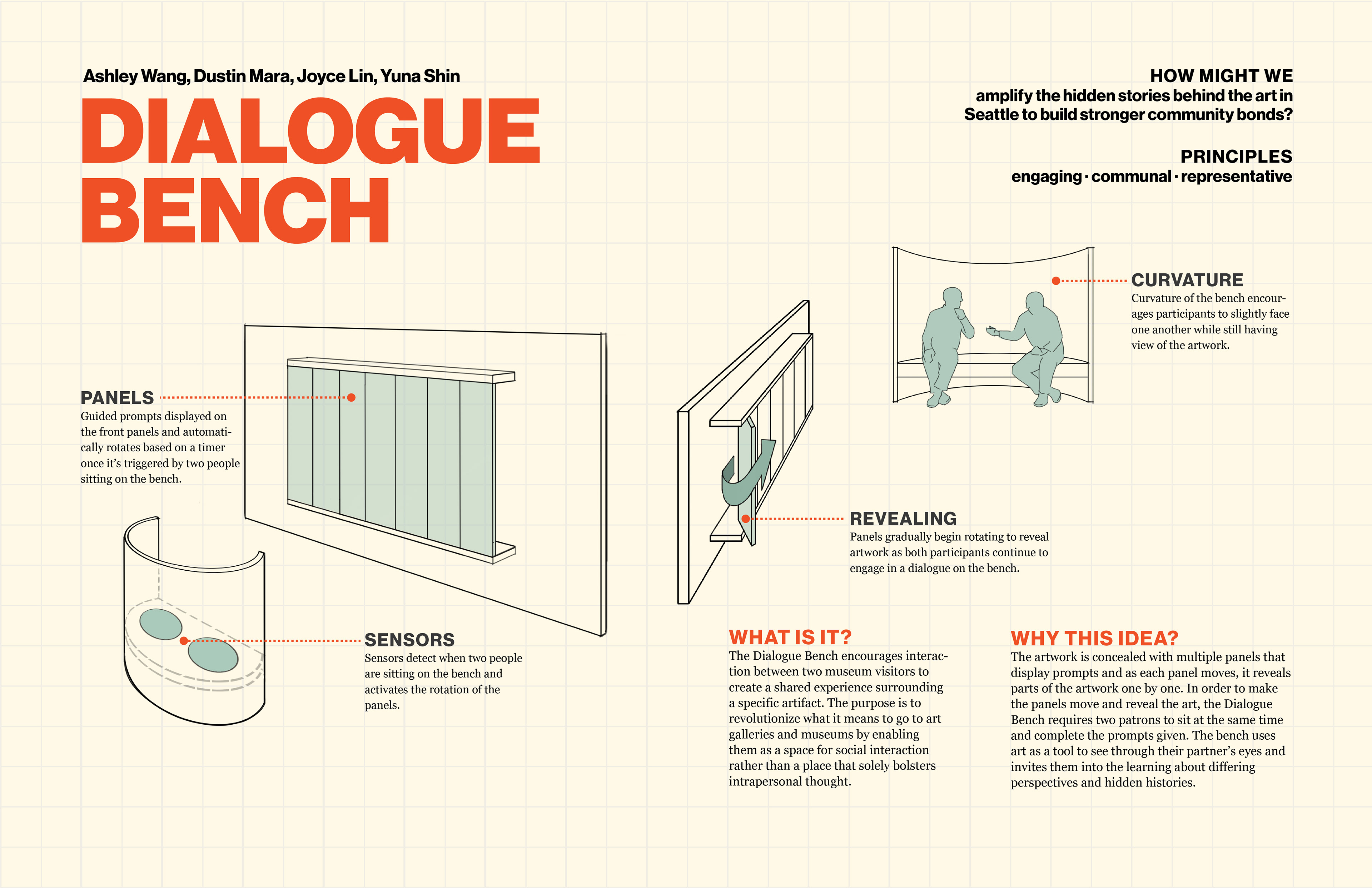 Participatory Design Workshop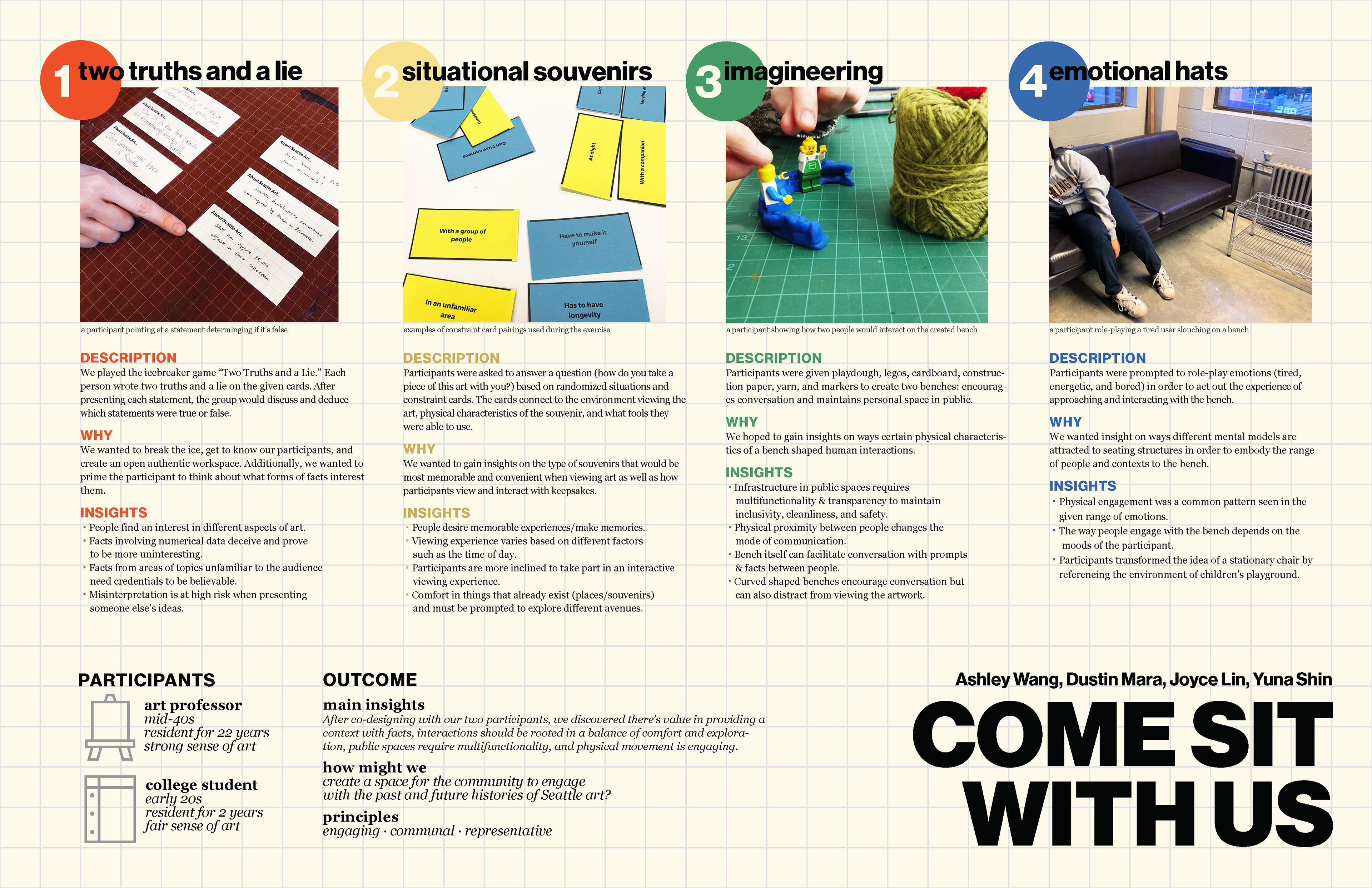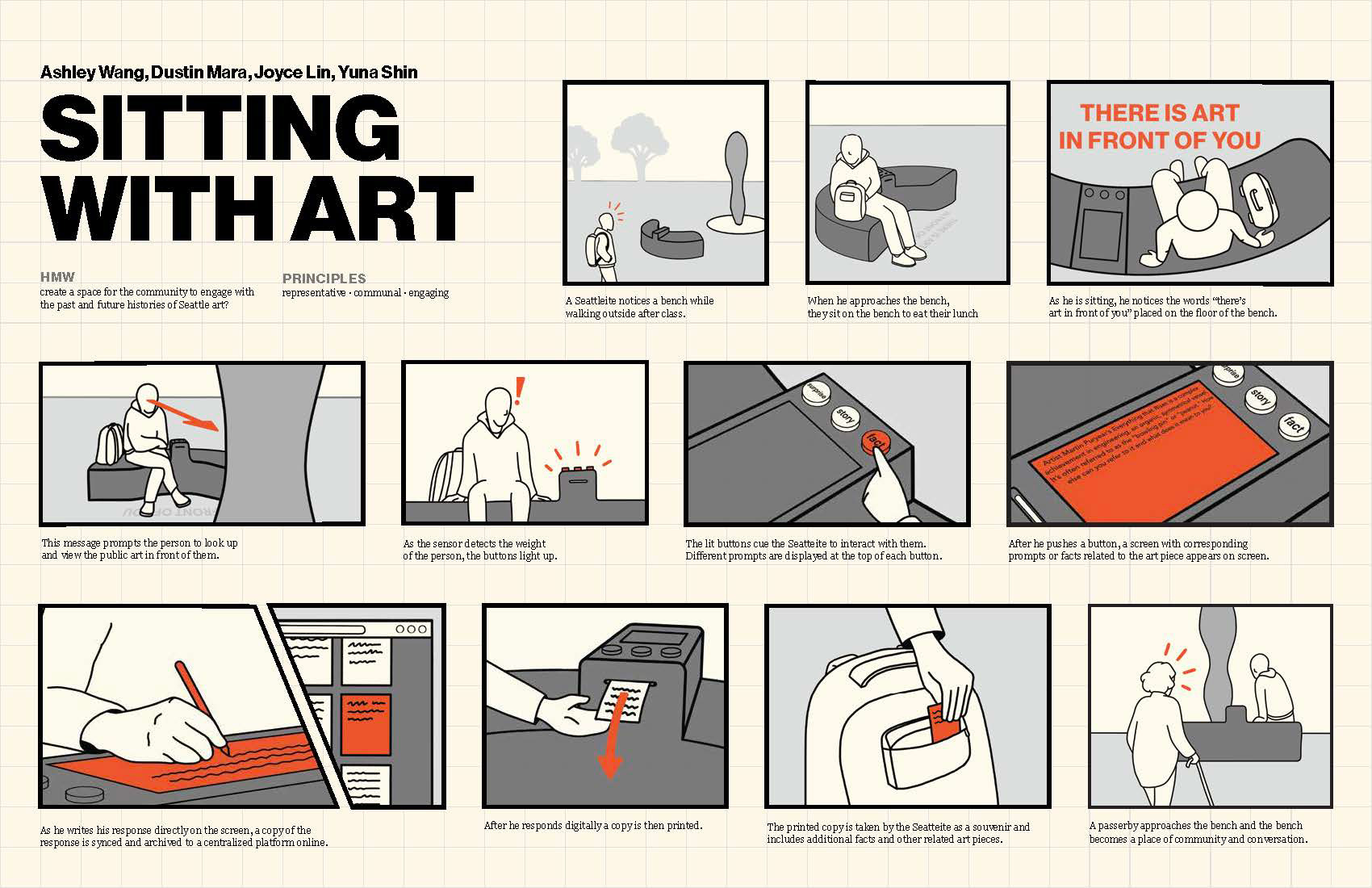 Reflection

· When faced with ambiguity, use research rather than intuition to navigate out of it.
· Discussing only does so much. A project's progress is determined by delegating actionable items from the start. 
· Avoid starting a project with a solution-focused lens; a good end product is informed by unbiased research at the beginning     and throughout the process.