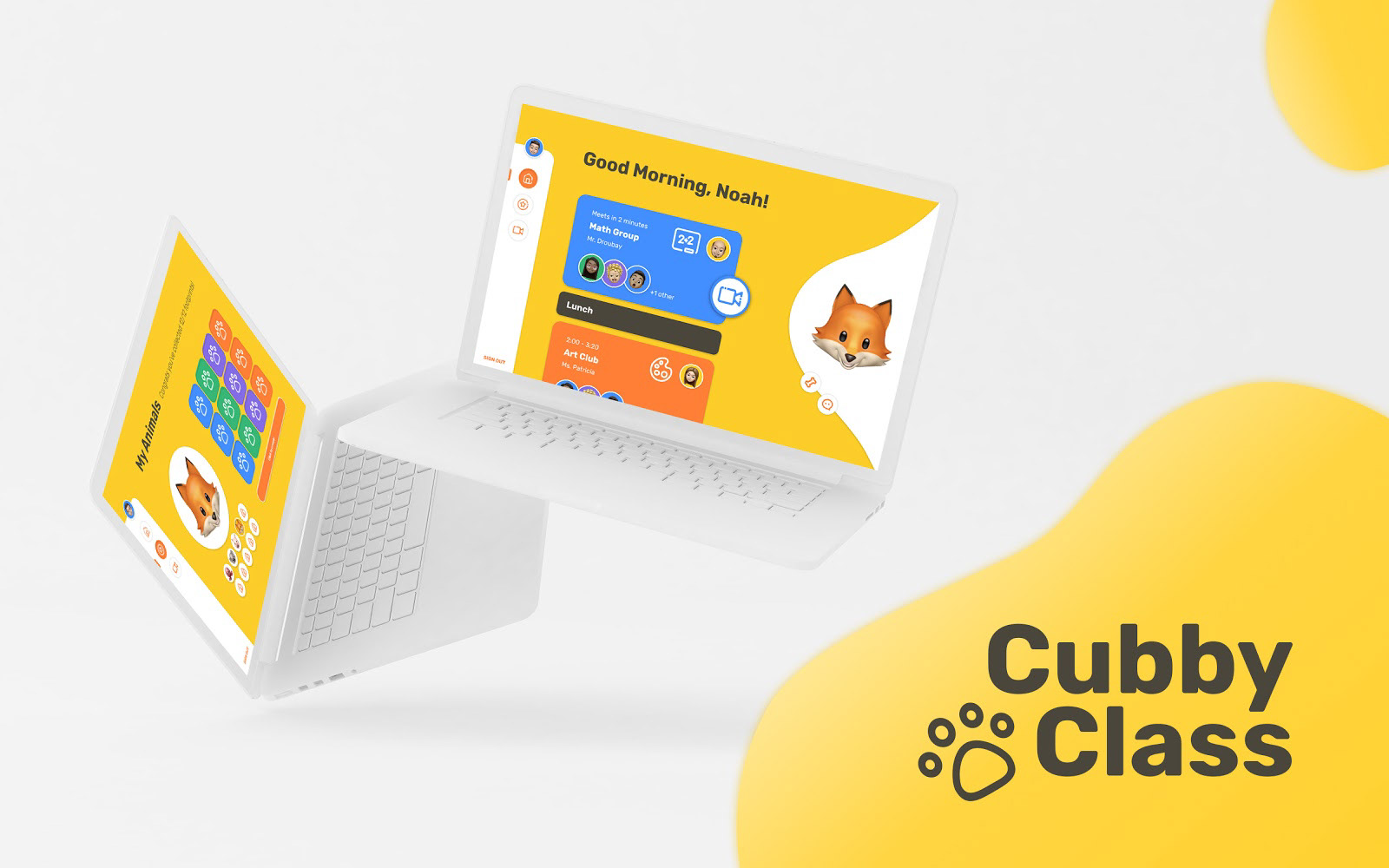 Role              
Researcher, Ideation, UX/UI Designer
Team             
Ariel Chiang, Chandler Simon, Leon Zhang
Project         
Class Project (Introduction to IxD)
Context 
​​​​​​​
Problem Space
With the unexpected rise of COVID-19 causing stay-at-home orders, schools and millions of families have been unprepared to make the switch to online remote learning, causing stress as family routines have been upended. Without the support of daycare and schools, parents are having to juggle home-schooling in addition to their teleworking and care-taking duties. 
Meanwhile, young children are facing boredom and emotional stress with the loss of a familiar school schedule and interaction with friends on a daily basis. 
Challenge
How might we
minimize learning loss
of young children and improve their
autonomy
in order to
reduce stress for parents
educating their children at home during COVID-19? 
Research Insights 
Our initial HMW was focused on assisting the time management of parents with young children. However, when analyzing our survey comparing their stress levels across various duties, we found that the largest pain point was in home-schooling.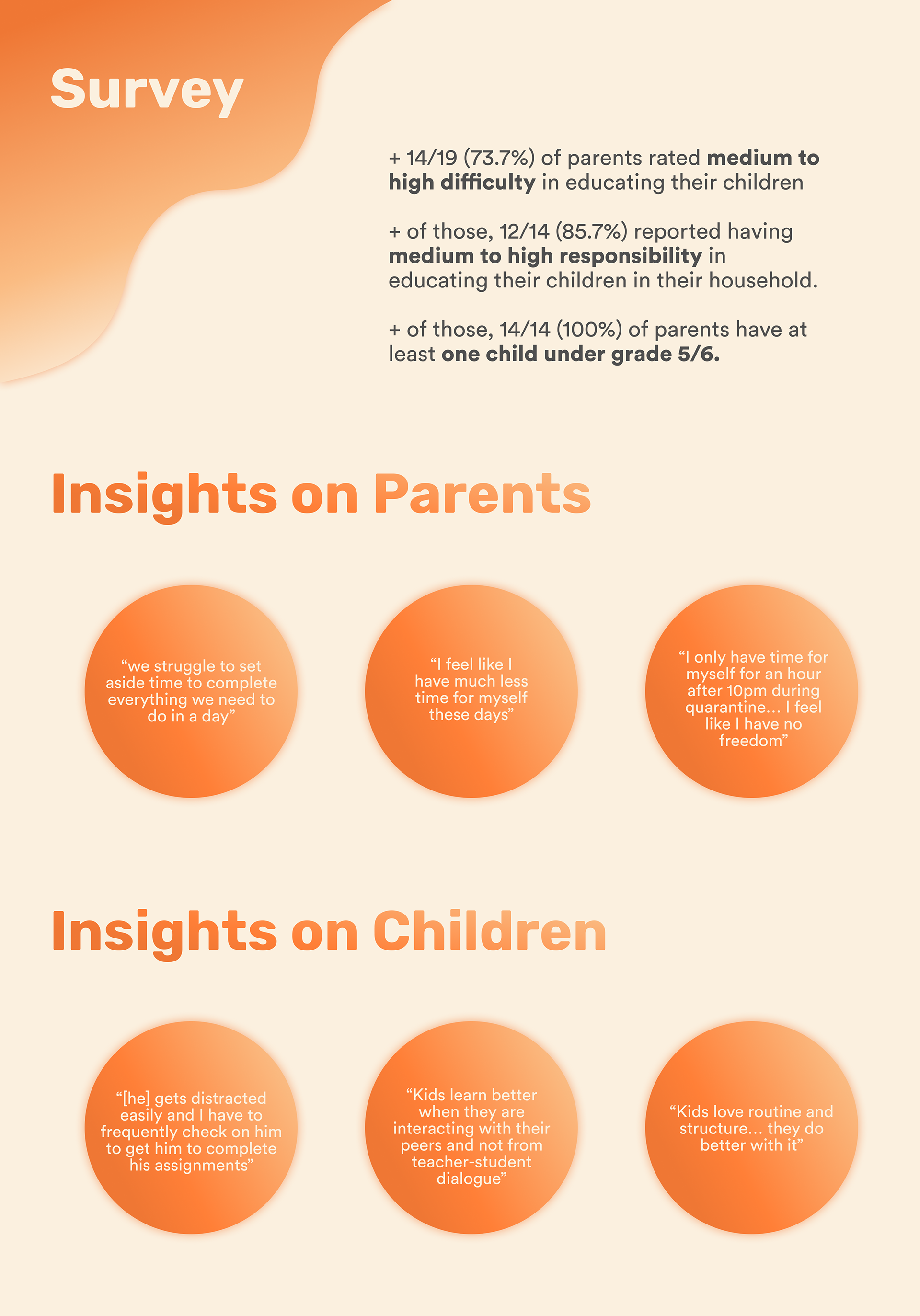 User Need
After synthesizing our data collected from surveys an interviews of parents and children, we defined our target users' needs.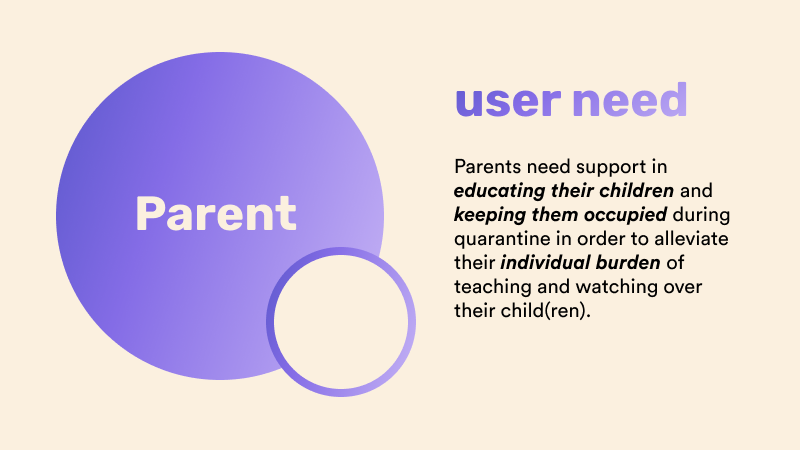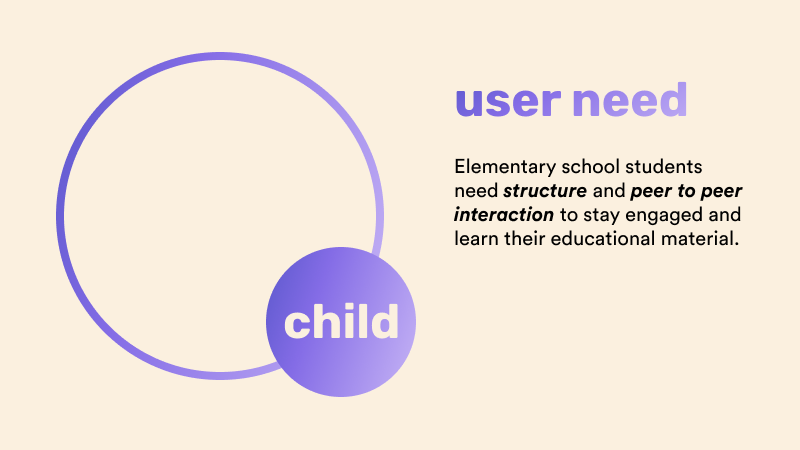 User Personas
To guide our ideation, we created five personas of demographics that we needed to consider when creating a solution: primary personas, secondary persona, excluded persona, and an anti-persona.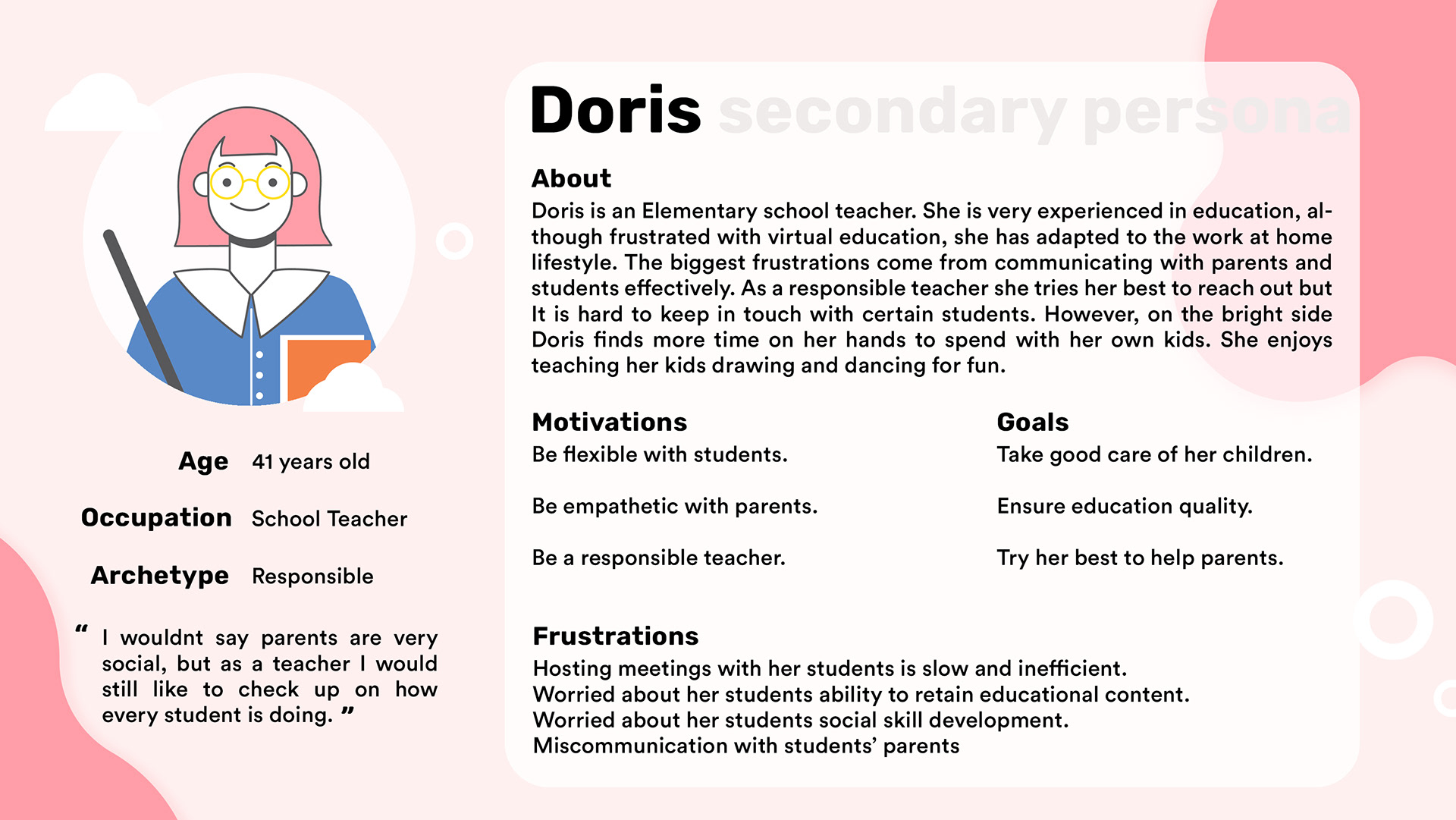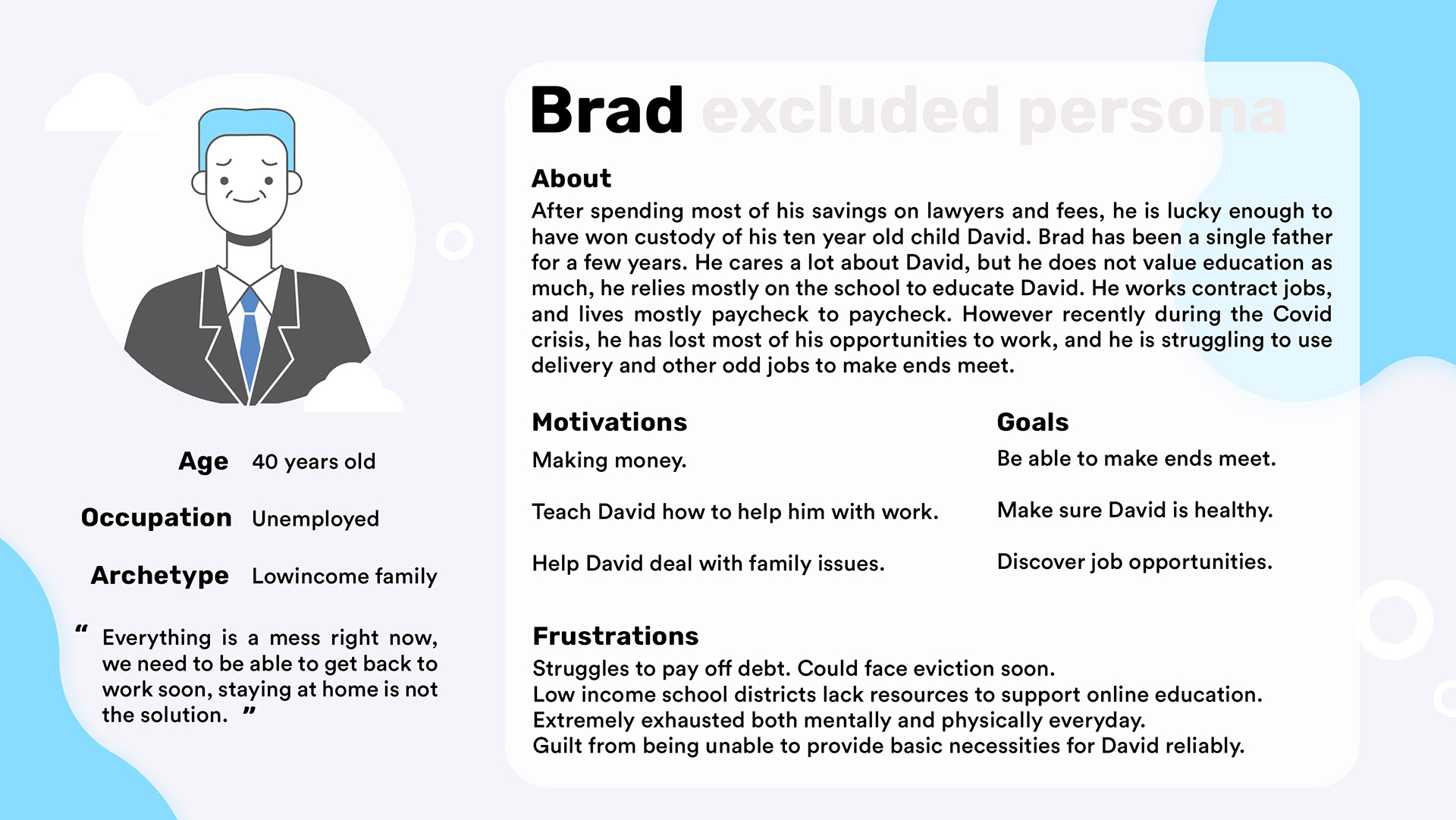 Storyboard
After ideating a few solutions, we decided to focus on a desktop + smartphone app that would crowdsource parents within a classroom to volunteer home-schooling ("study groups") and hosting activities ("clubs") virtually.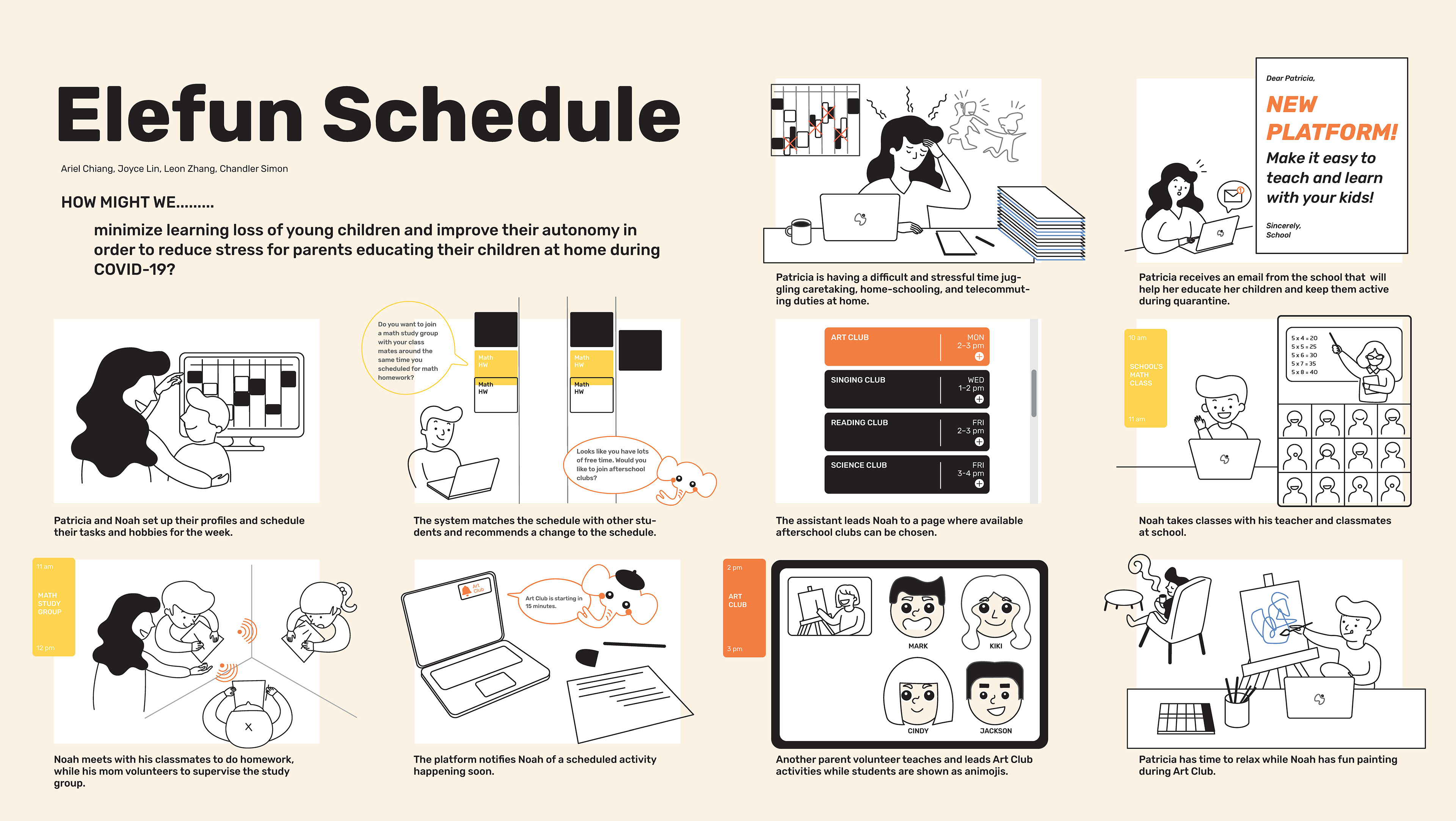 Potential Harms & Jobs to be Done
We brainstormed a list of potential harms and defined our jobs to be done criteria to be mindful of when we design this solution.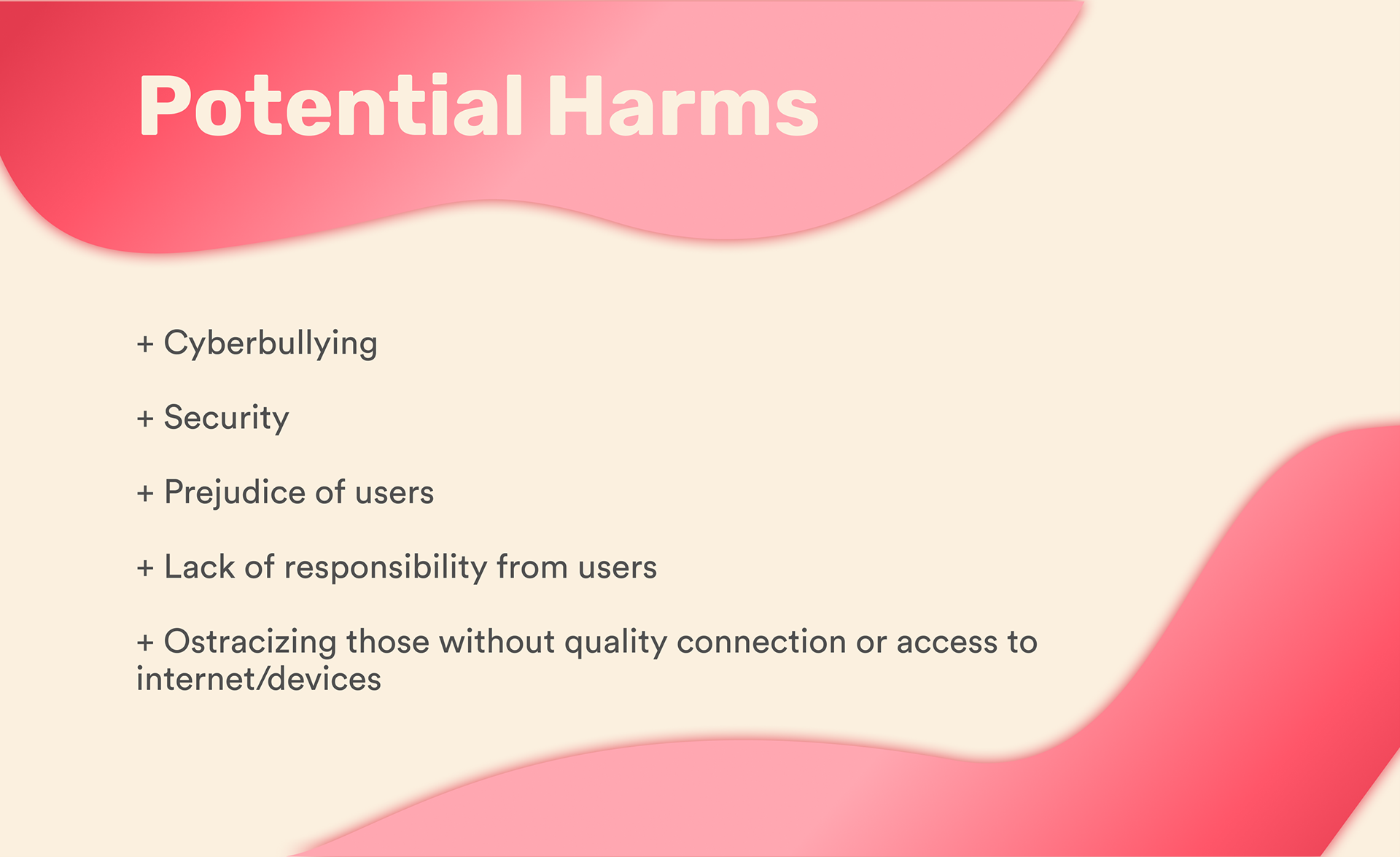 Taskflow & Low-Fidelity Wireframing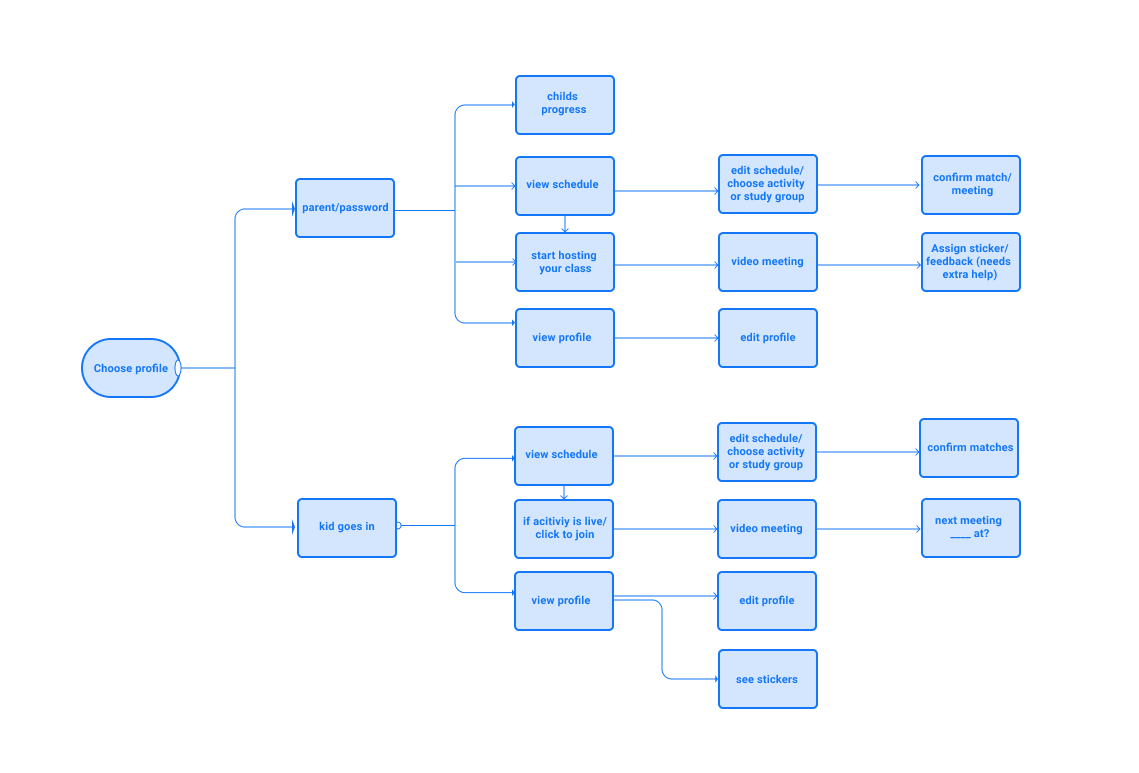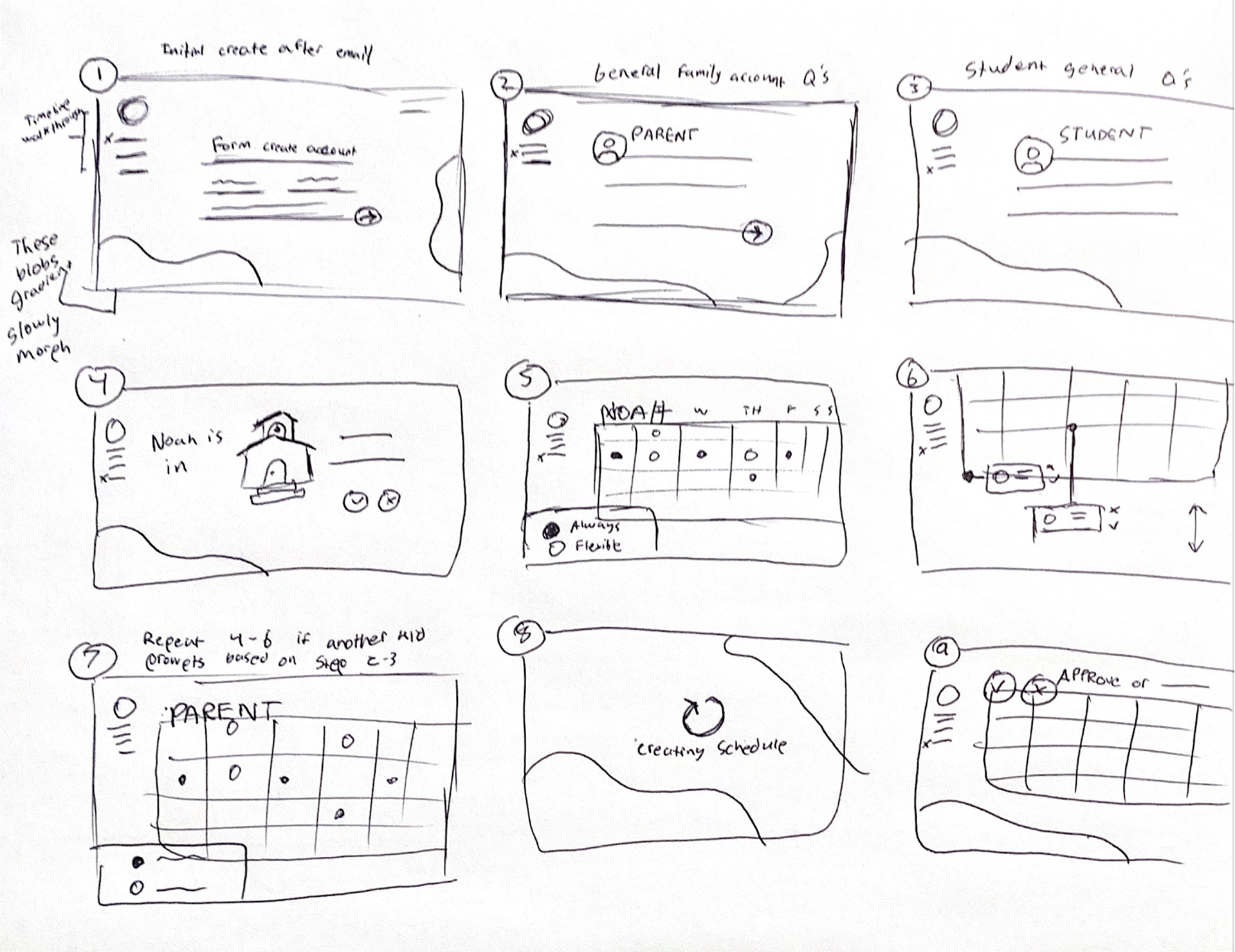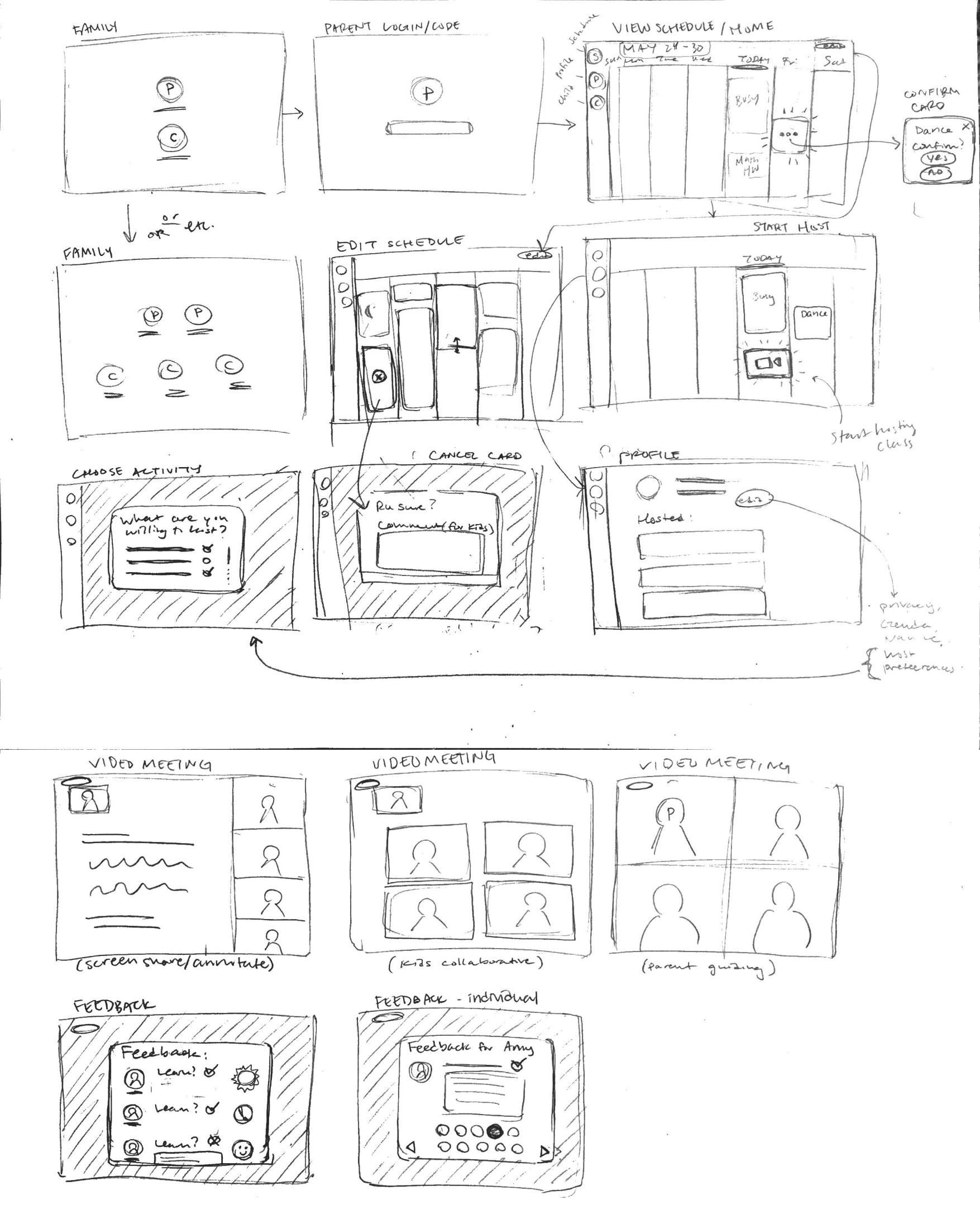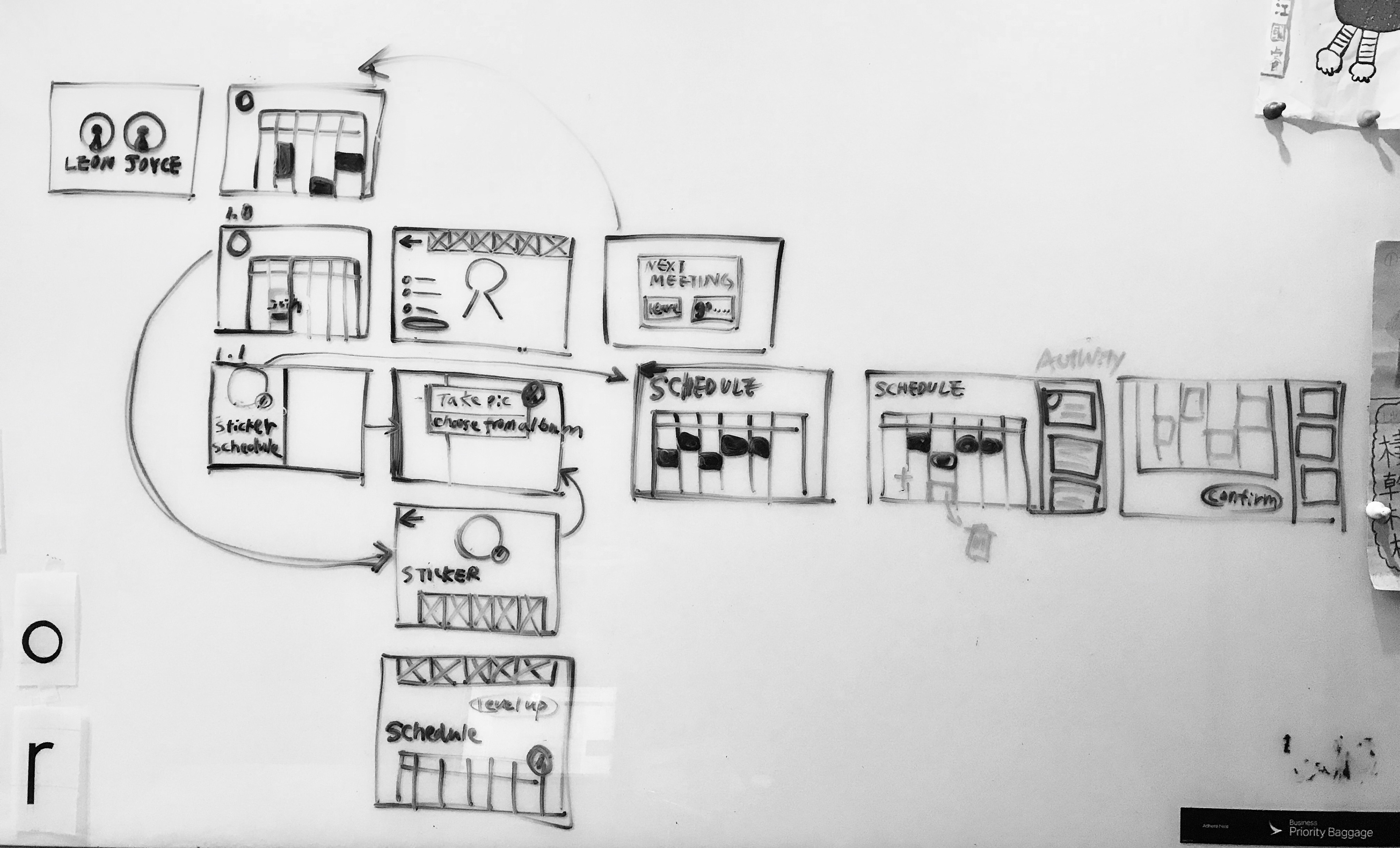 Design Language
We chose a typeface that evoked friendliness and a family of colors that is vibrant and scholastic.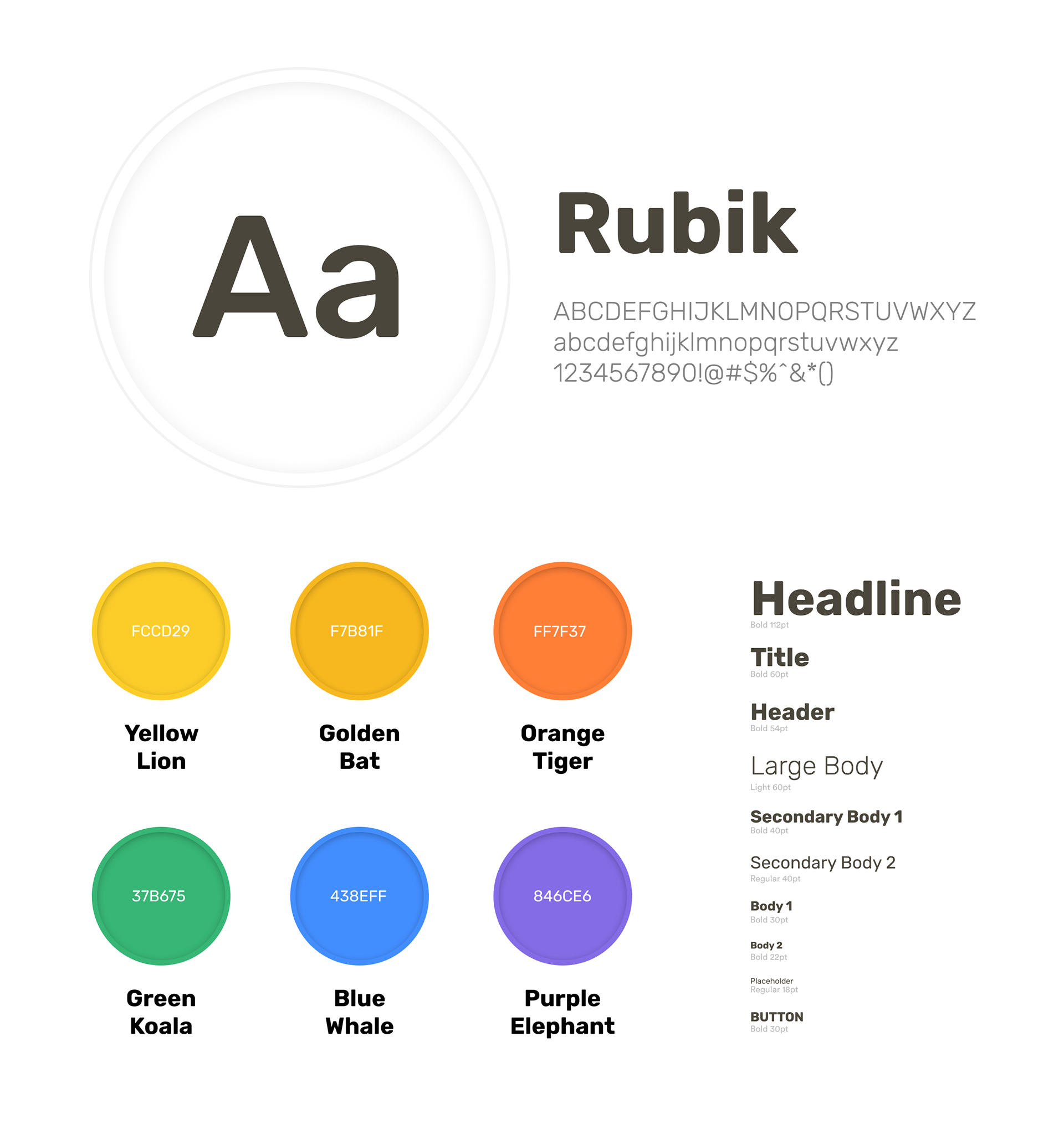 Inclusive Design Considerations
When we designed this platform, we also considered some ways for it to be more accessible to families. Having animal voice assistants, larger UI elements, and checking color contrast are some ways we built in accessibility in both the user experience and interface. However, w
e recognize that a platform with as large a responsibility as supporting children's education, we needed extra measures to support accessibility to all learners. Language, text size, adjusted color themes for colorblindness, and tablet/smartphone compatibility are all some contributions to support learning.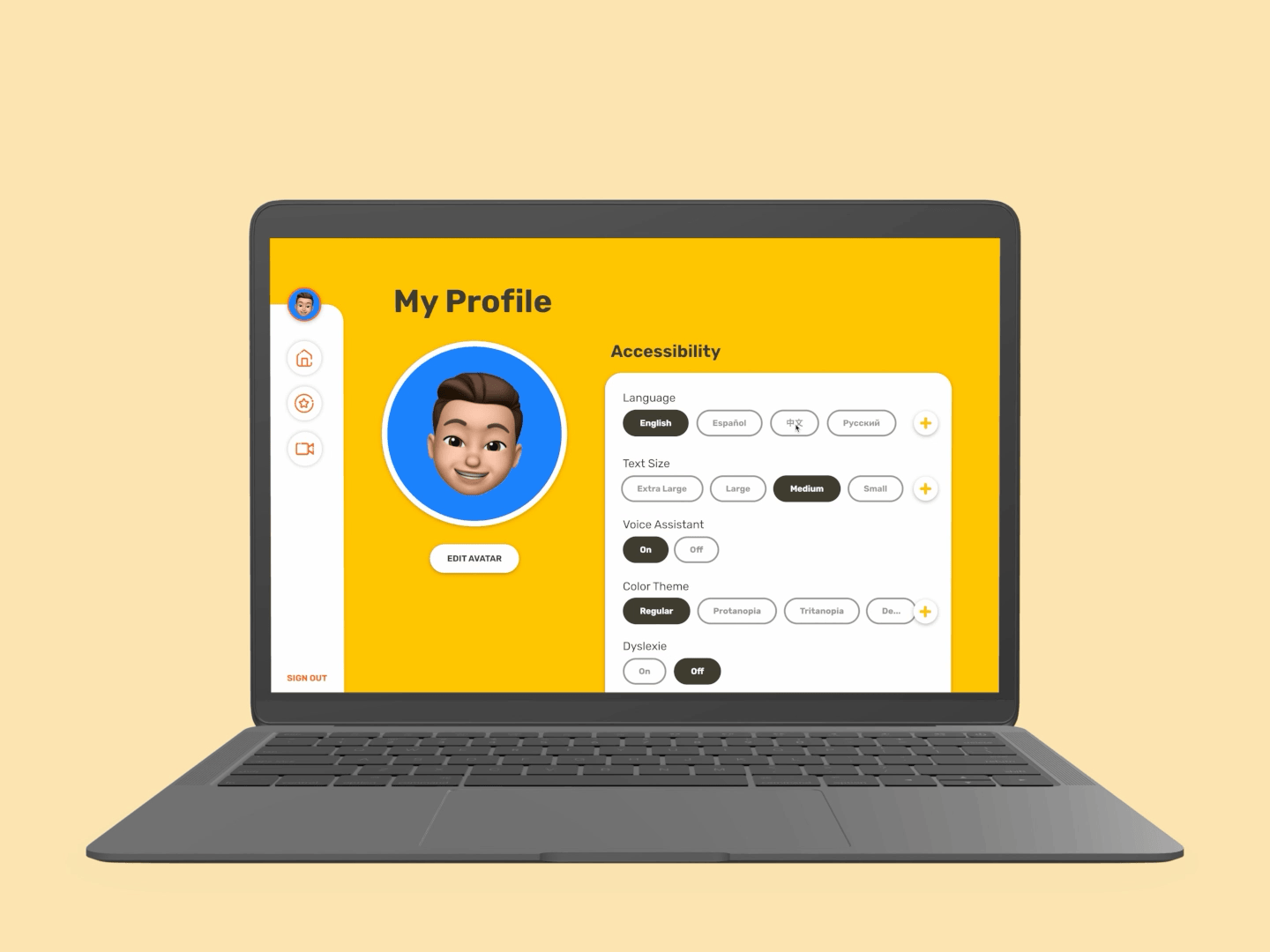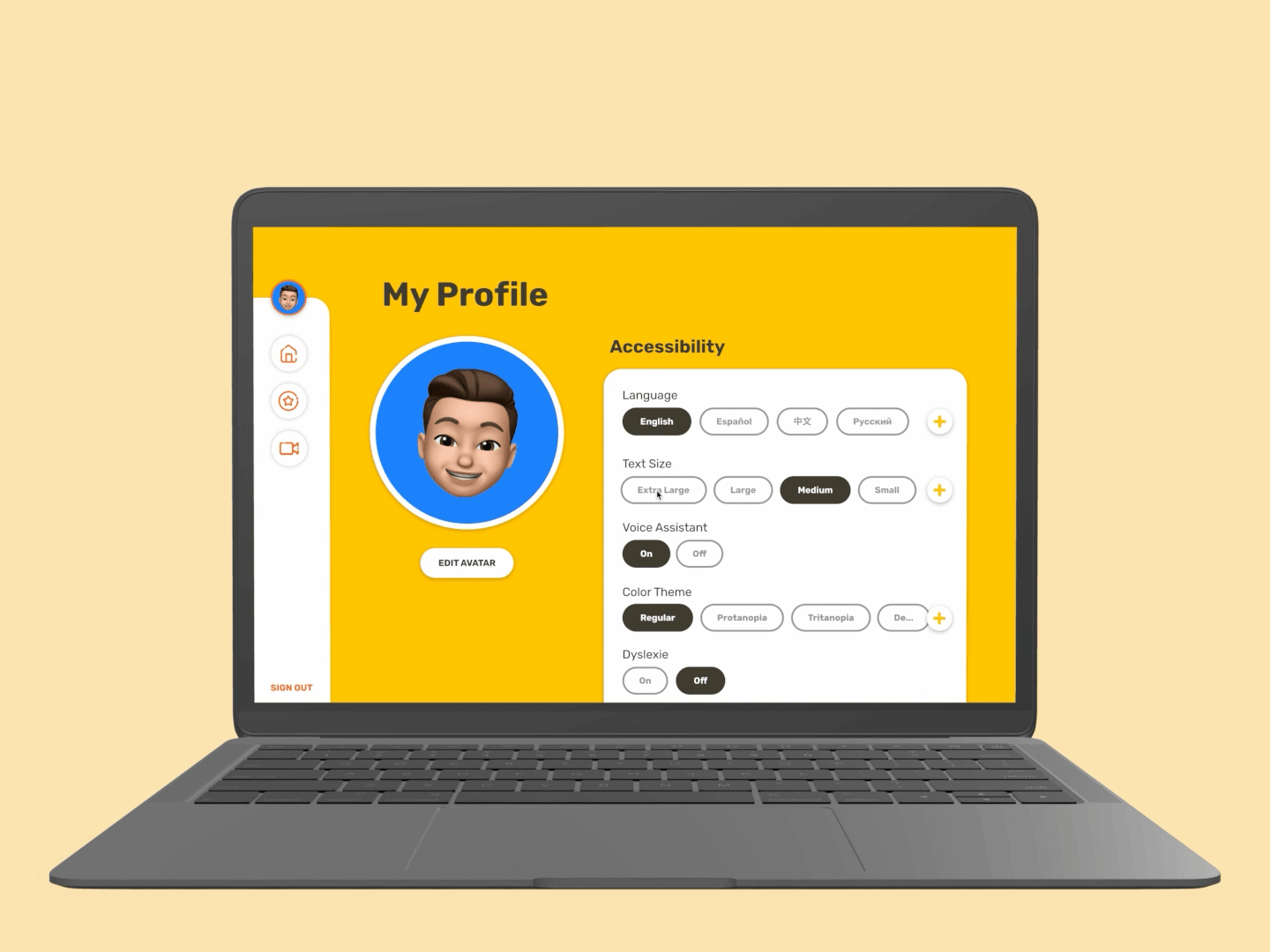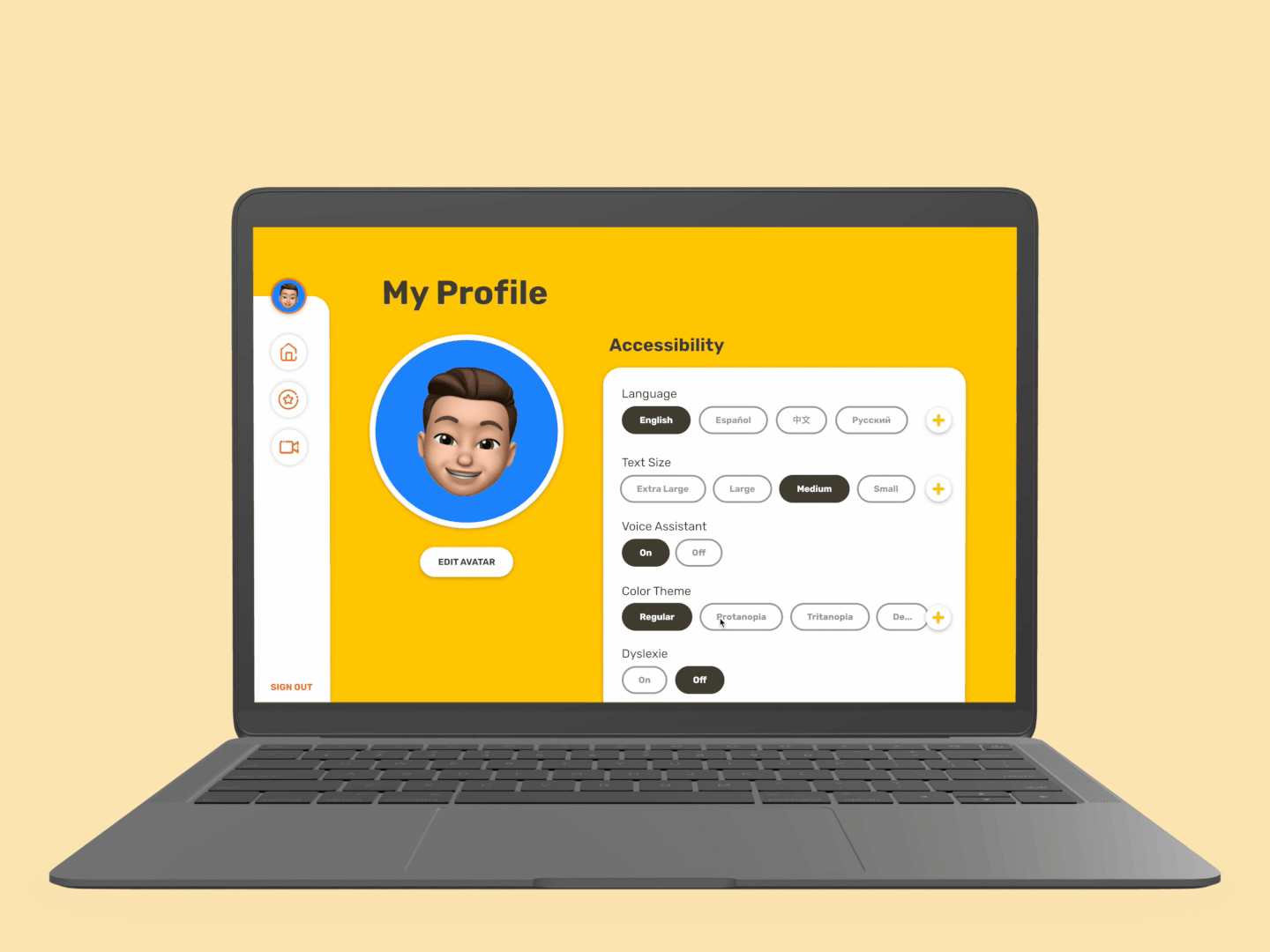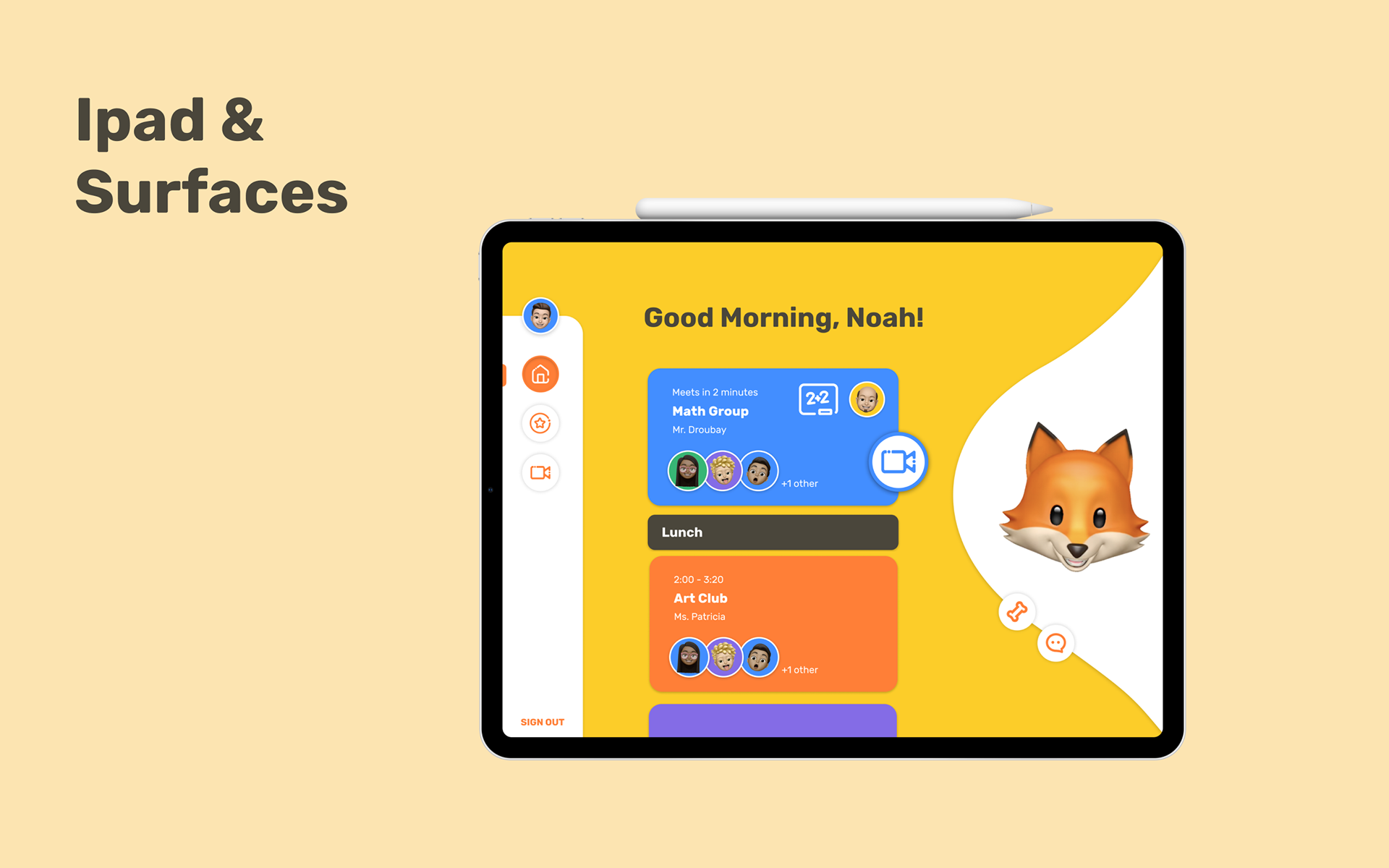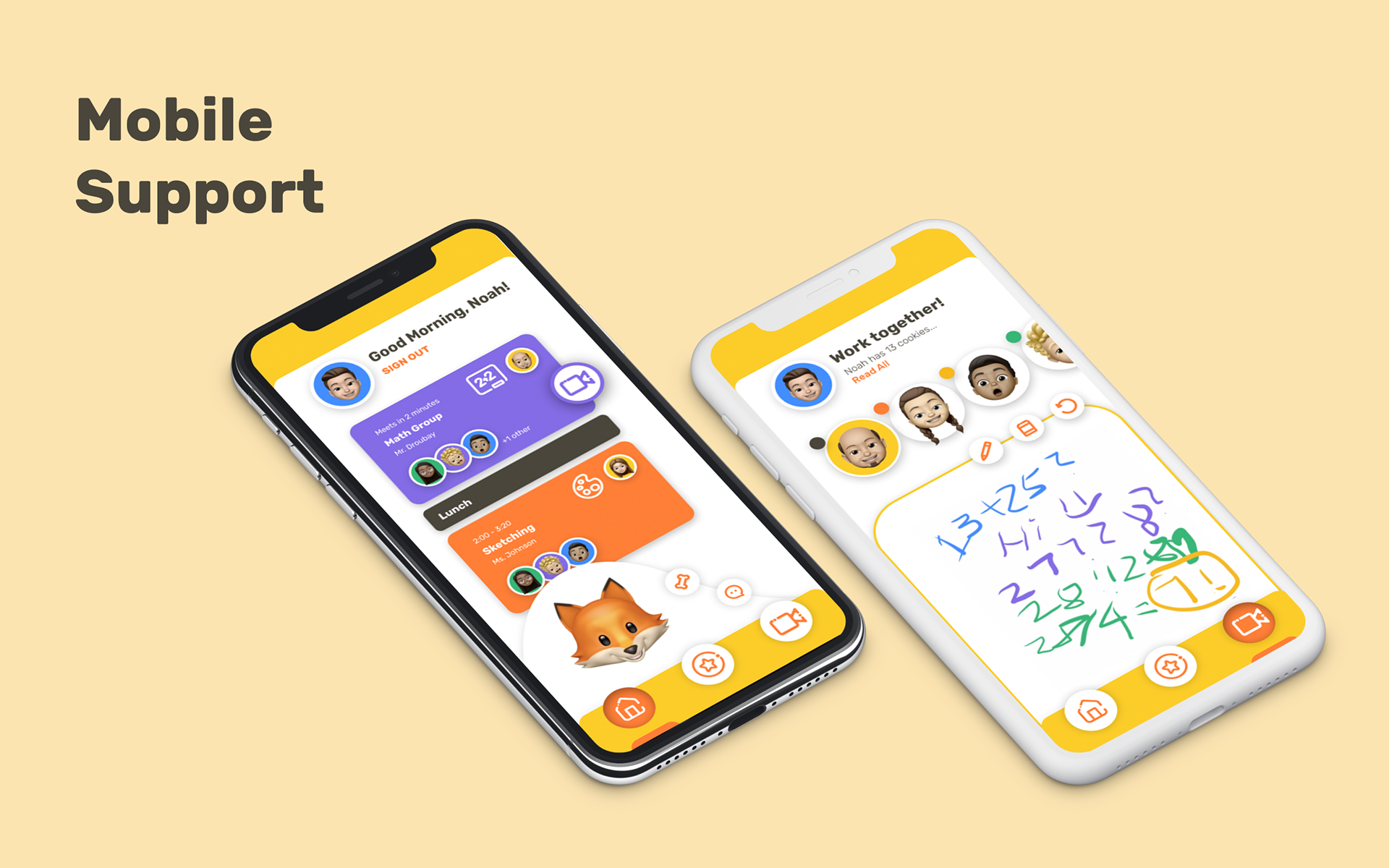 Next Steps
Unfortunately, during this time we were unable to have a process as fleshed out as we wished, such as participatory design and testing. Our next steps are to: 
· Conduct usability testing with children and parents when it is safe to do so in person.
· Gather feedback from teachers about learning development concerns. 
· Continue to refine the user experience based on feedback.