Role              
Coordinator, Photography, Layout Design
Team             
Ashley Wang
Create a deliverable that shows Josef Albers' color theory of simultaneous contrast through motion or interaction. 
Process


The project was very open ended, and while we could have simply shown color theory, our goal was to inform viewers and create conversations around colorism while demonstrating simultaneous contrast. 
From our initial ideation, we wanted to pursue how a certain makeup color can look appealing on certain skin tones, but not on others. This concept would touch on the larger social issue of colorism via light beauty standards and the inequity of makeup overlooking darker skin tones.  
Therefore, our visuals had to be striking, and convey seriousness befitting of the topic. We decided on the central rectangle over each subject's face as they stared directly at the camera (and eventually, the viewer).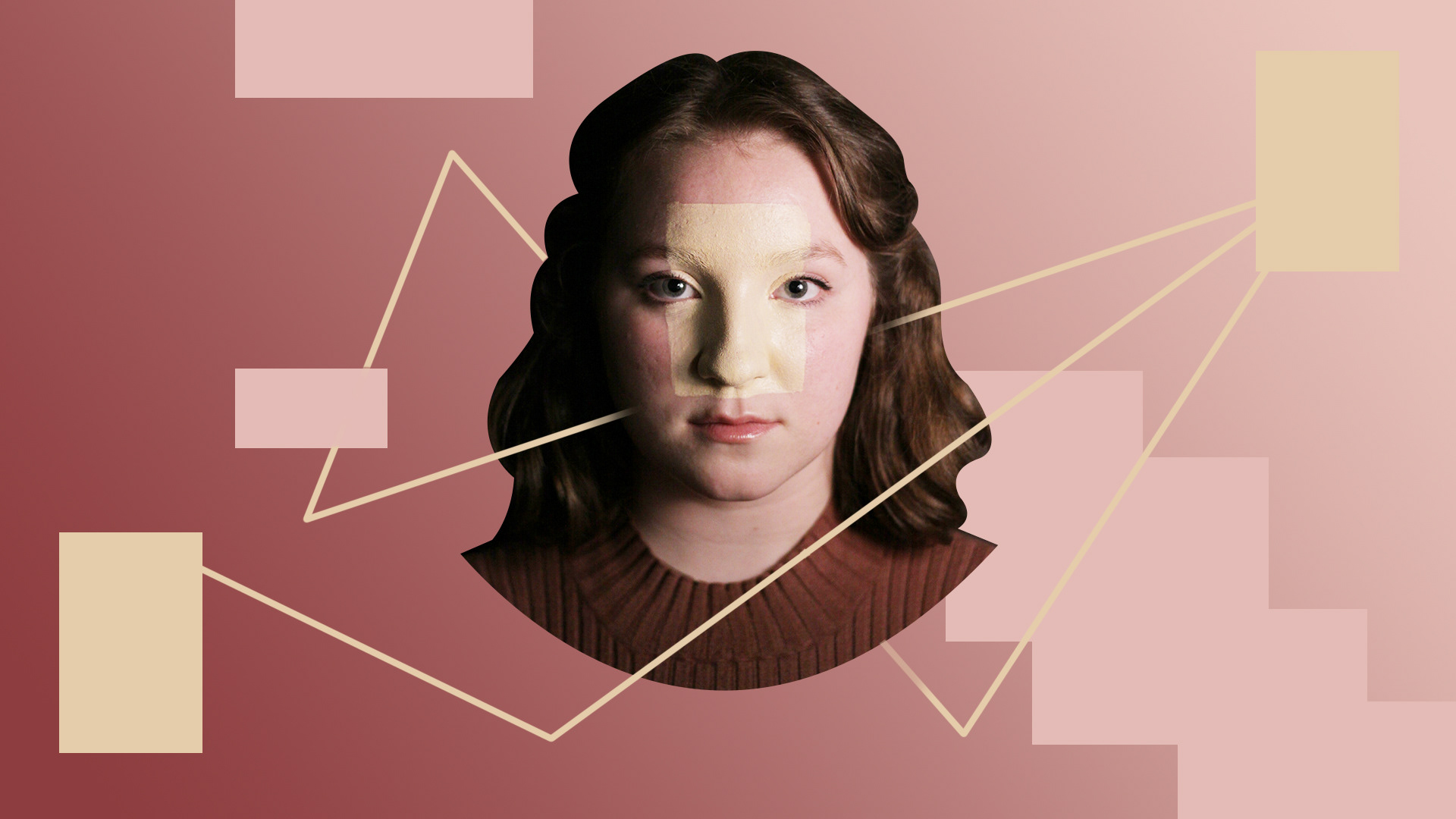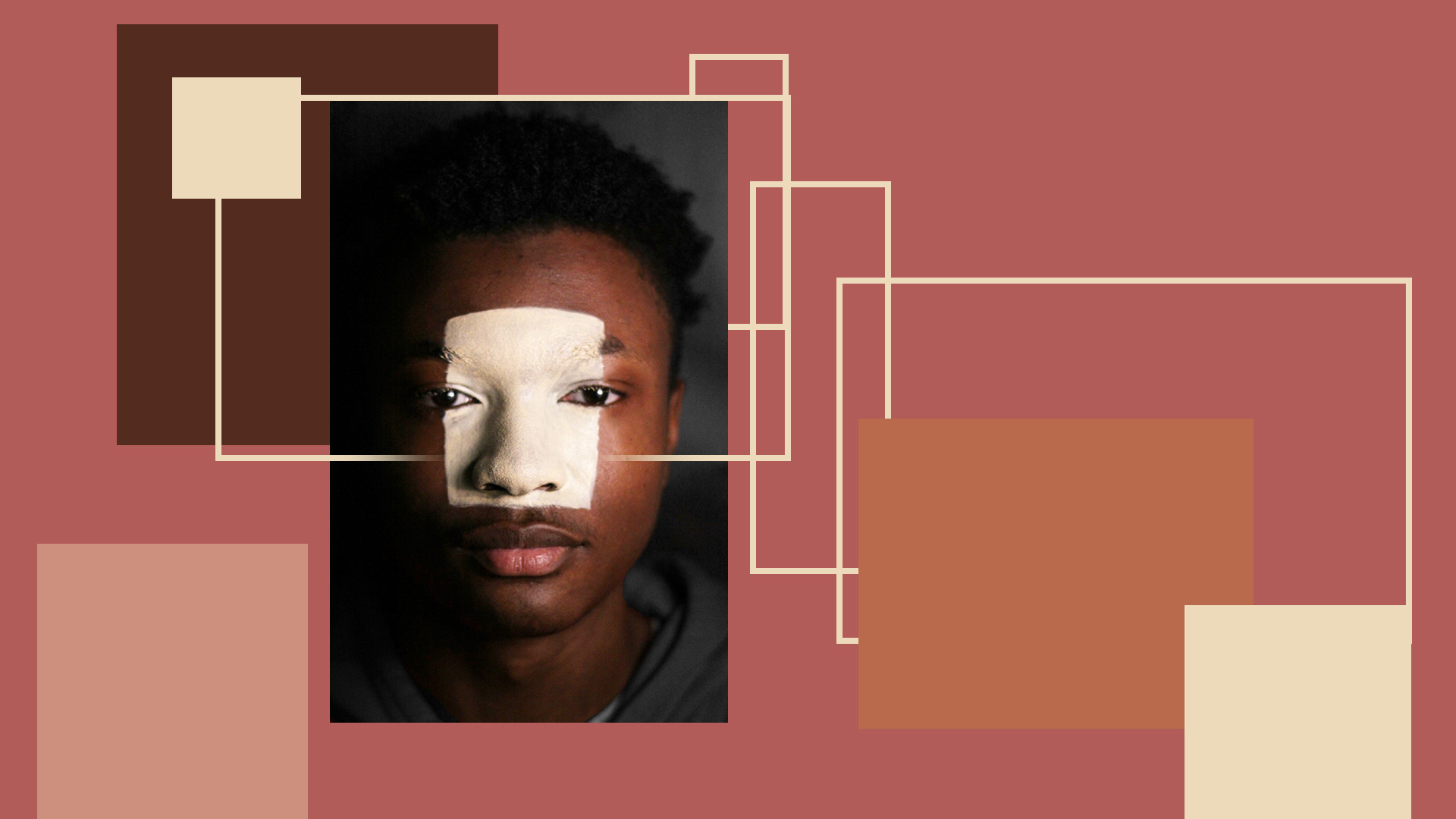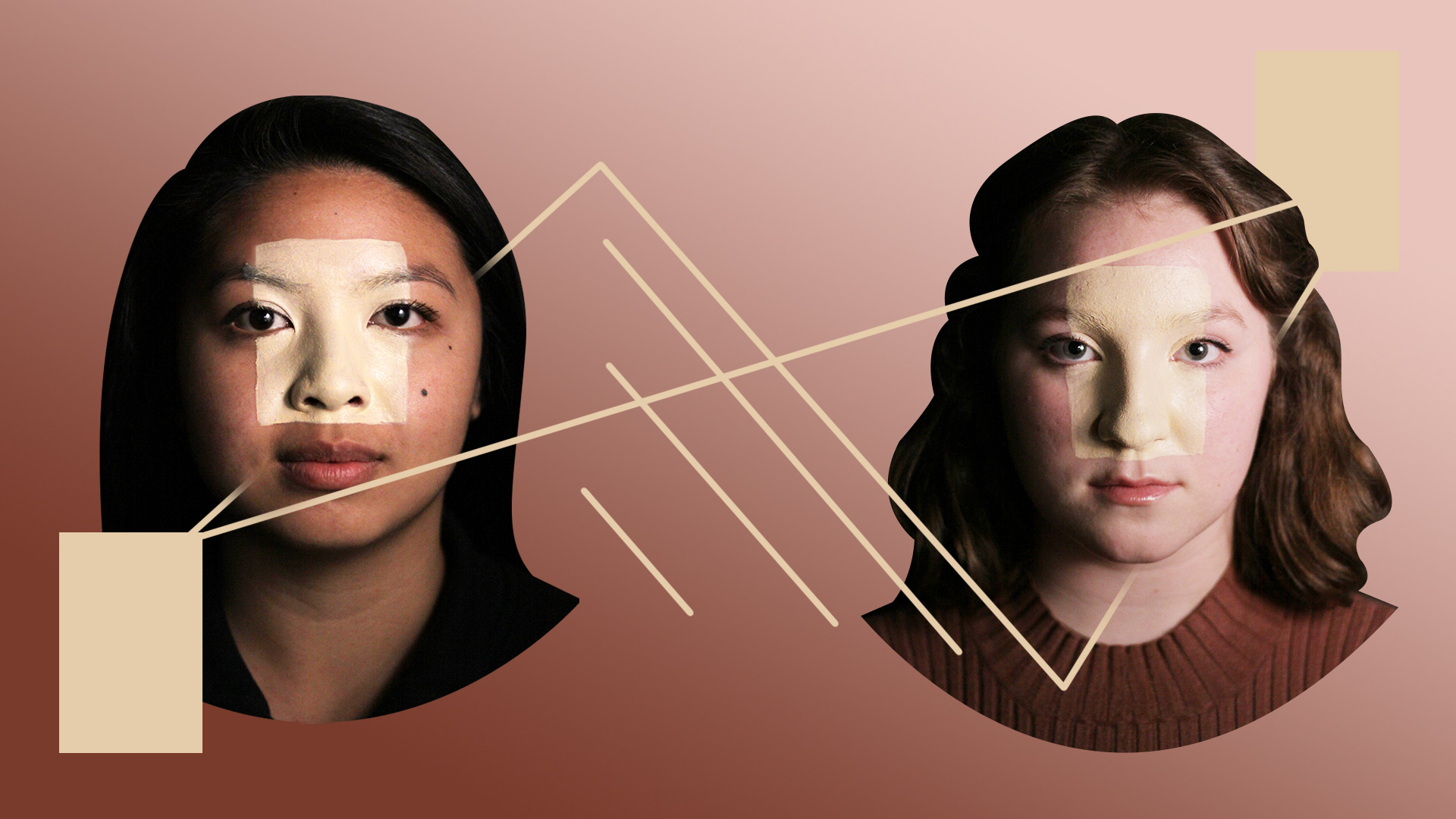 After seeing how the portraits turned out, we decided it was more fitting and powerful to allow people's individual voices in the project. To do this, we envisioned a gallery of portraits that could pull viewers in. Instead of solely focusing on color theory, we overlayed quotes about each subject's experience or opinions on colorism and how it has affected their life.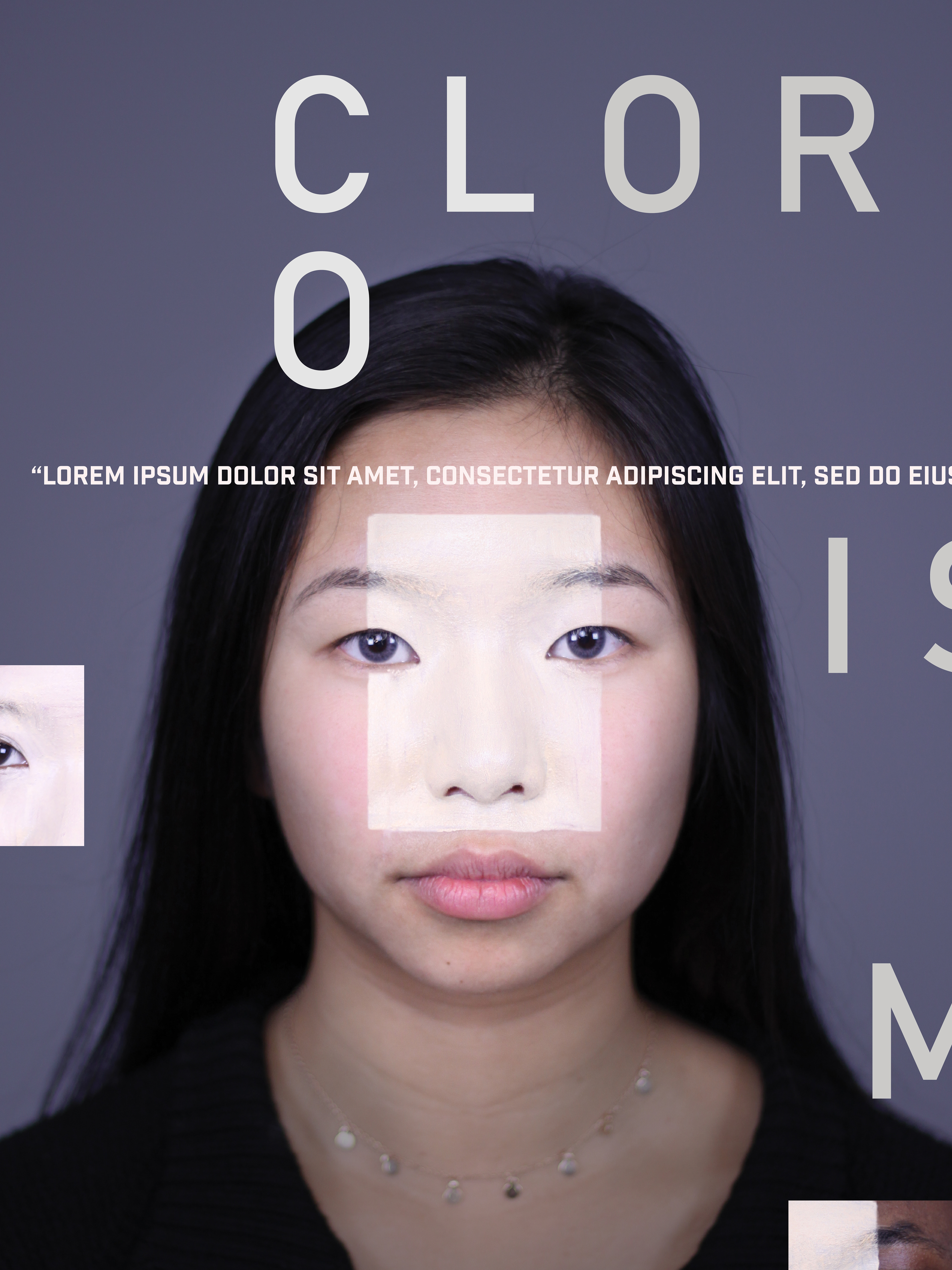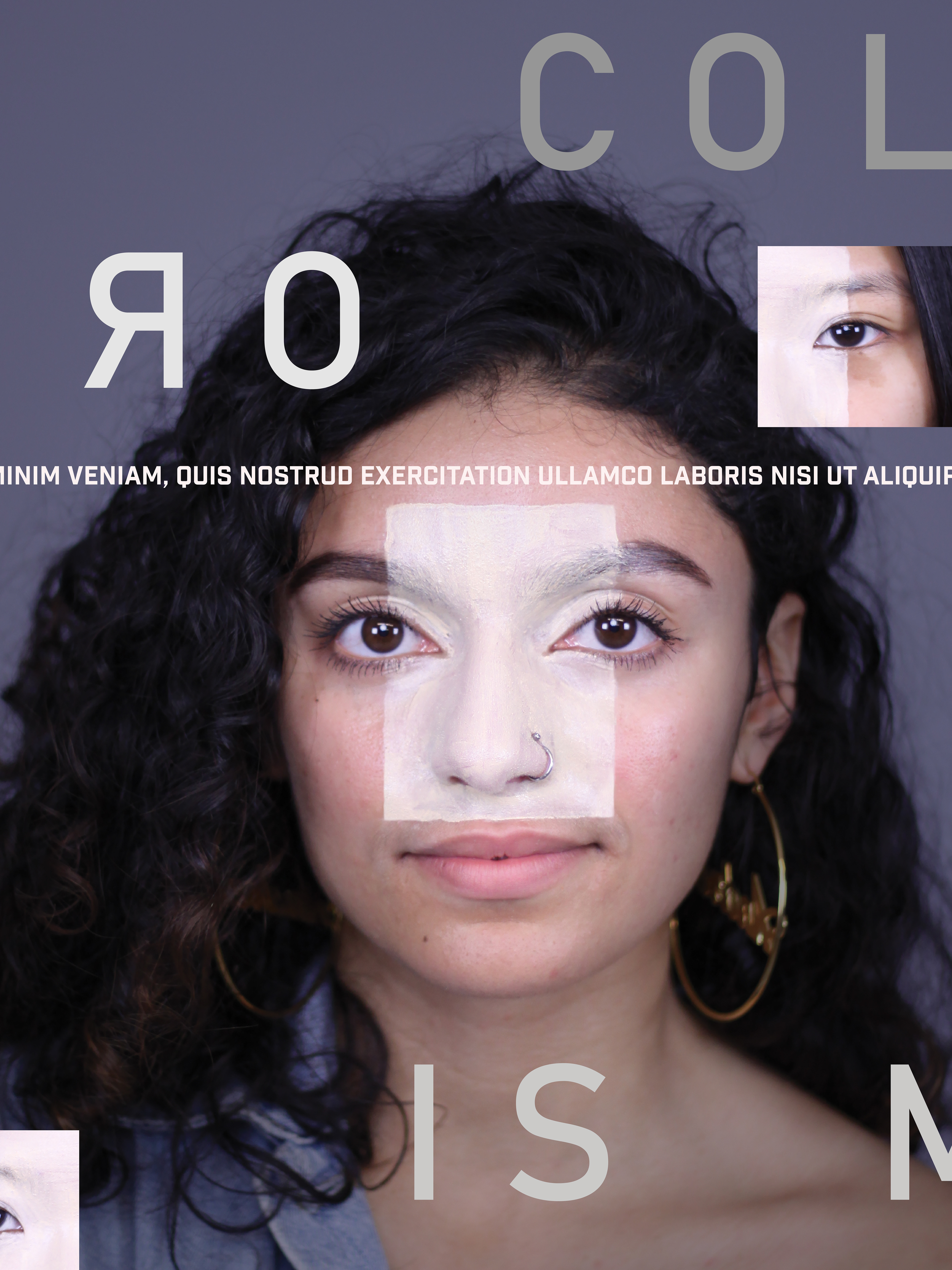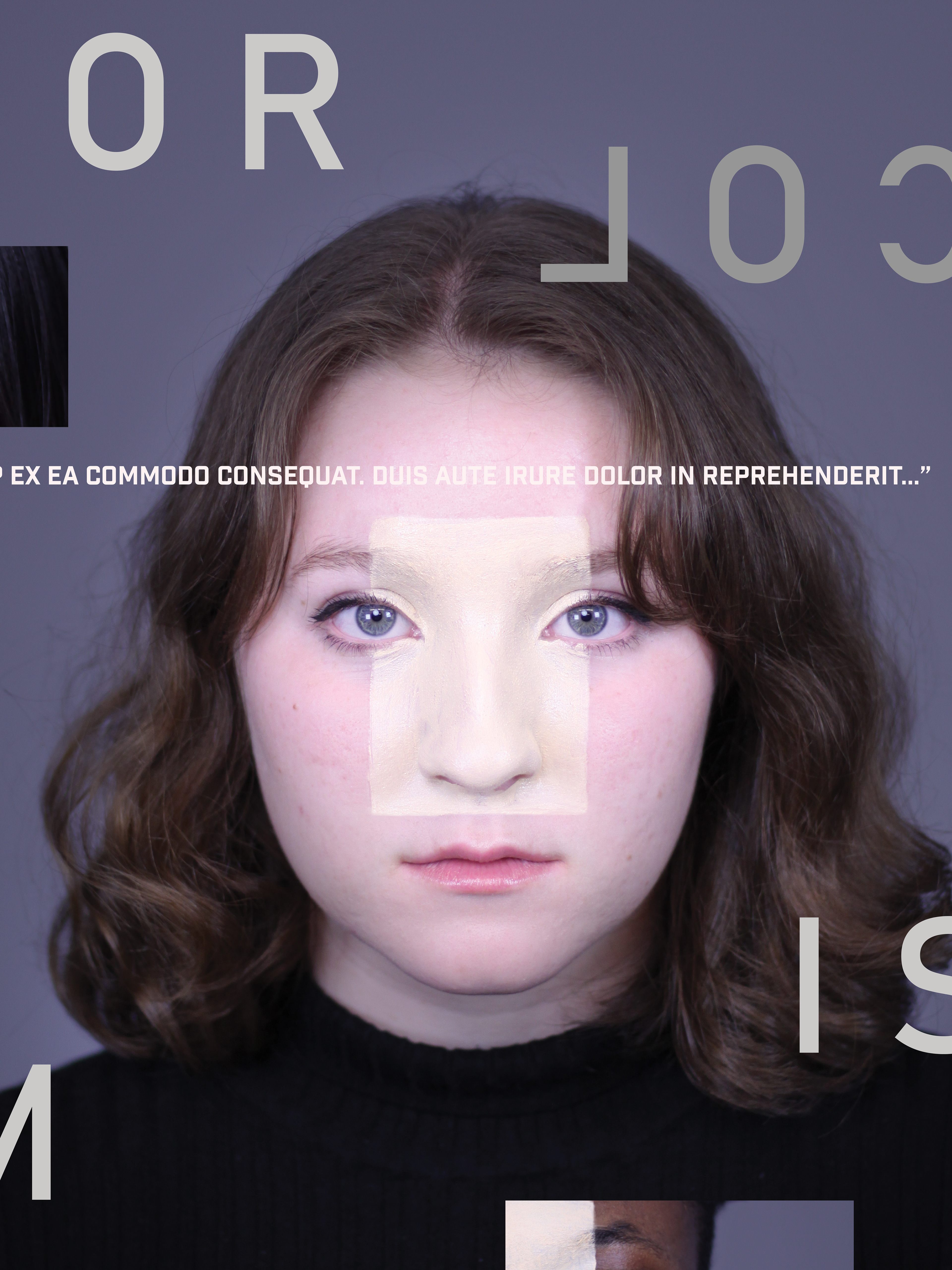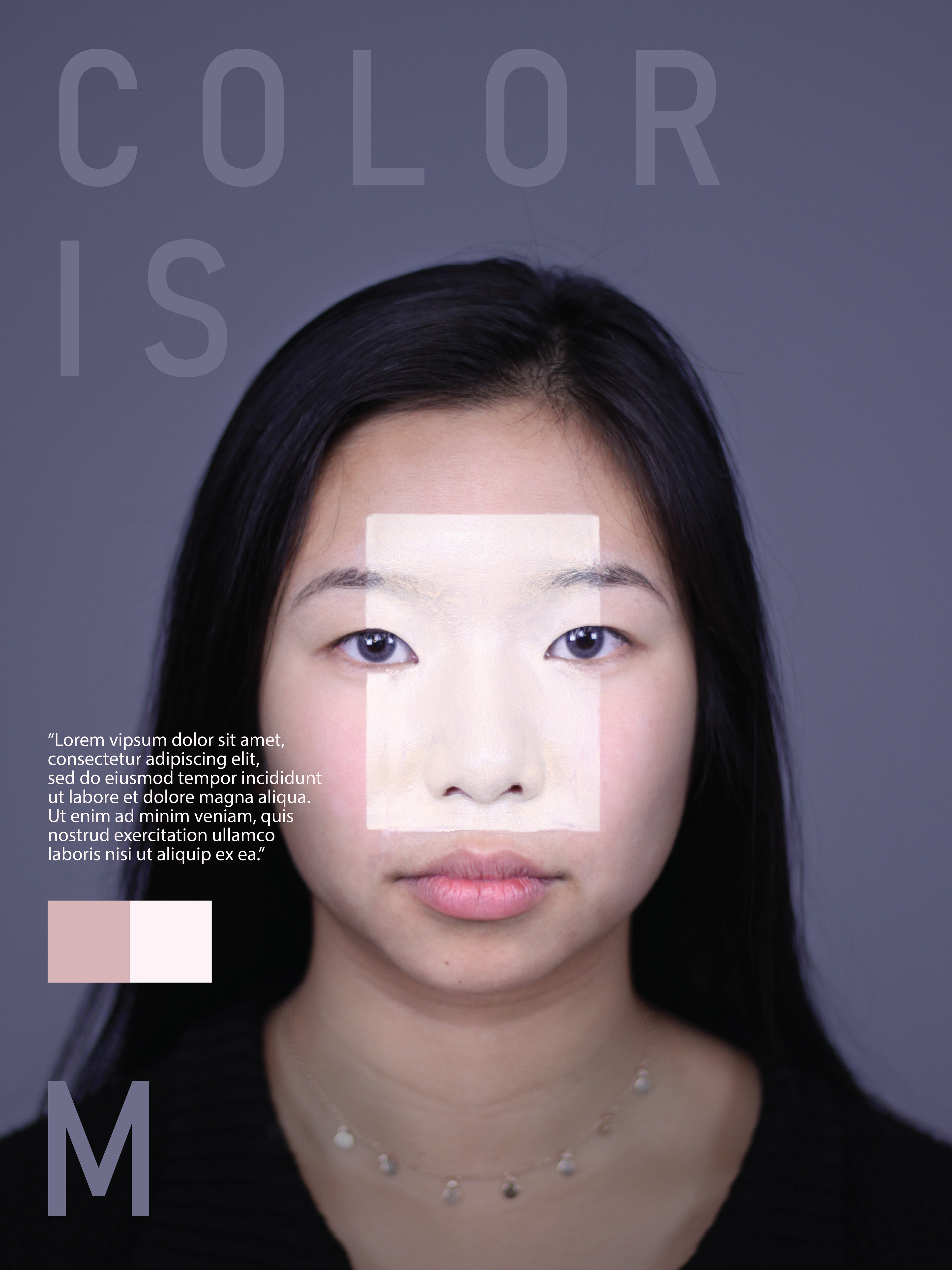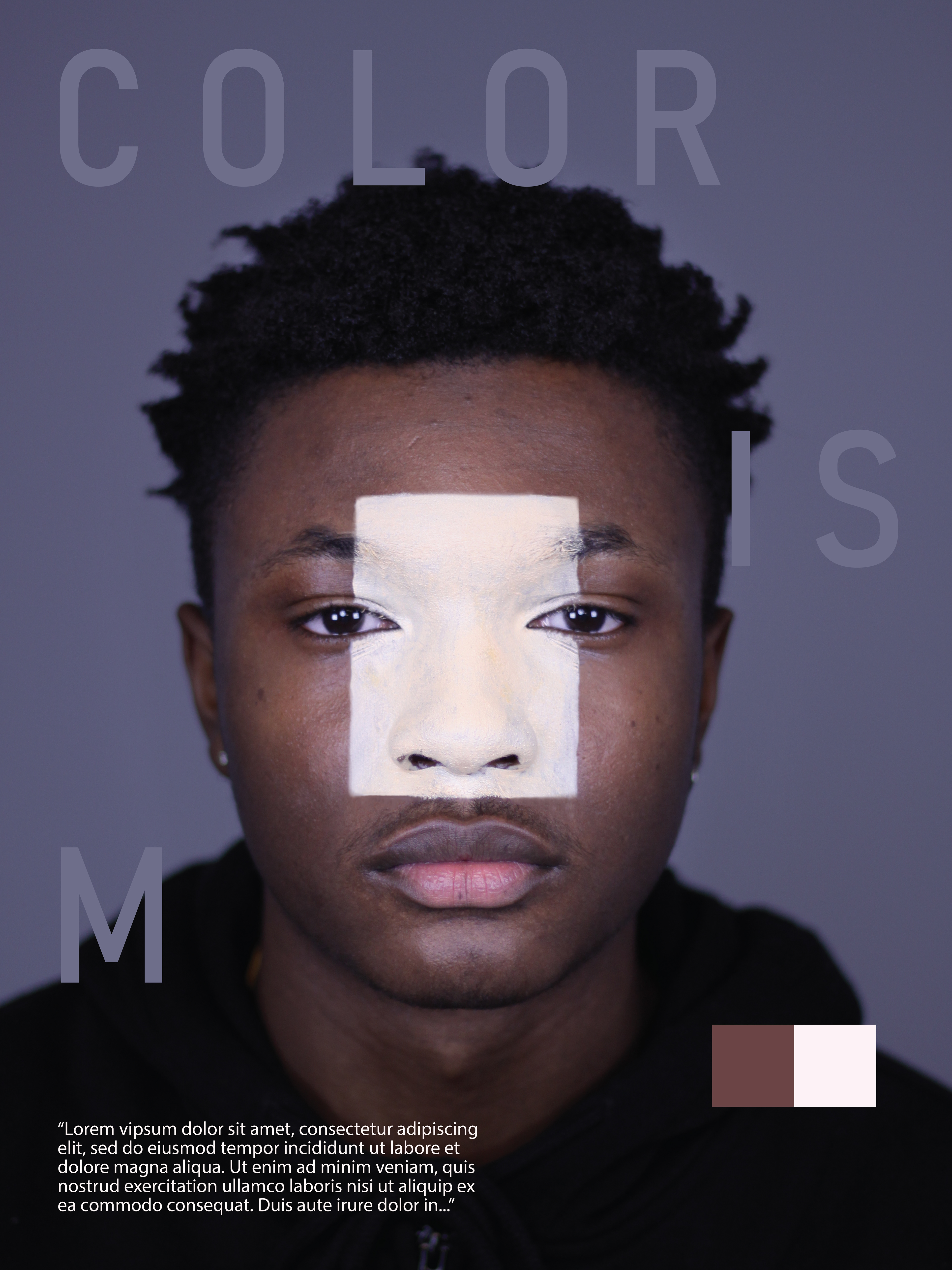 From three rounds of critique with instructors and peers, our design was simplified.
To better showcase Albers' color theory, we created a secondary deliverable of a motion graphic that highlights color shifts.
Final Design


​​​​​​We clarified our theme by adding the title "Color Is Obvious" in addition to "Color Is M". This layout highlighted the larger narrative through subtle colors and visual elements. The individuality of each subject was not sacrificed either--the use of smaller text invited viewers to lean in. This physical proximity allows viewers to come into closer contact with individual portraits and their own quotes.