Role
Ideation, UX/UI Design
Team
Elyssa Yim
Project
Netflix + Adobe Creative Jam | First Place Finalist
Context 
Challenge
Design a third-party desktop web site or desktop app (not Netflix-branded) where the community can celebrate shared stories together through communal and authentic experiences. 
Challenge Breakdown

To guide our ideation, we first formed a 
How Might We
statement inspired by the challenge, clarified our design goals, and defined our design principles for the solution.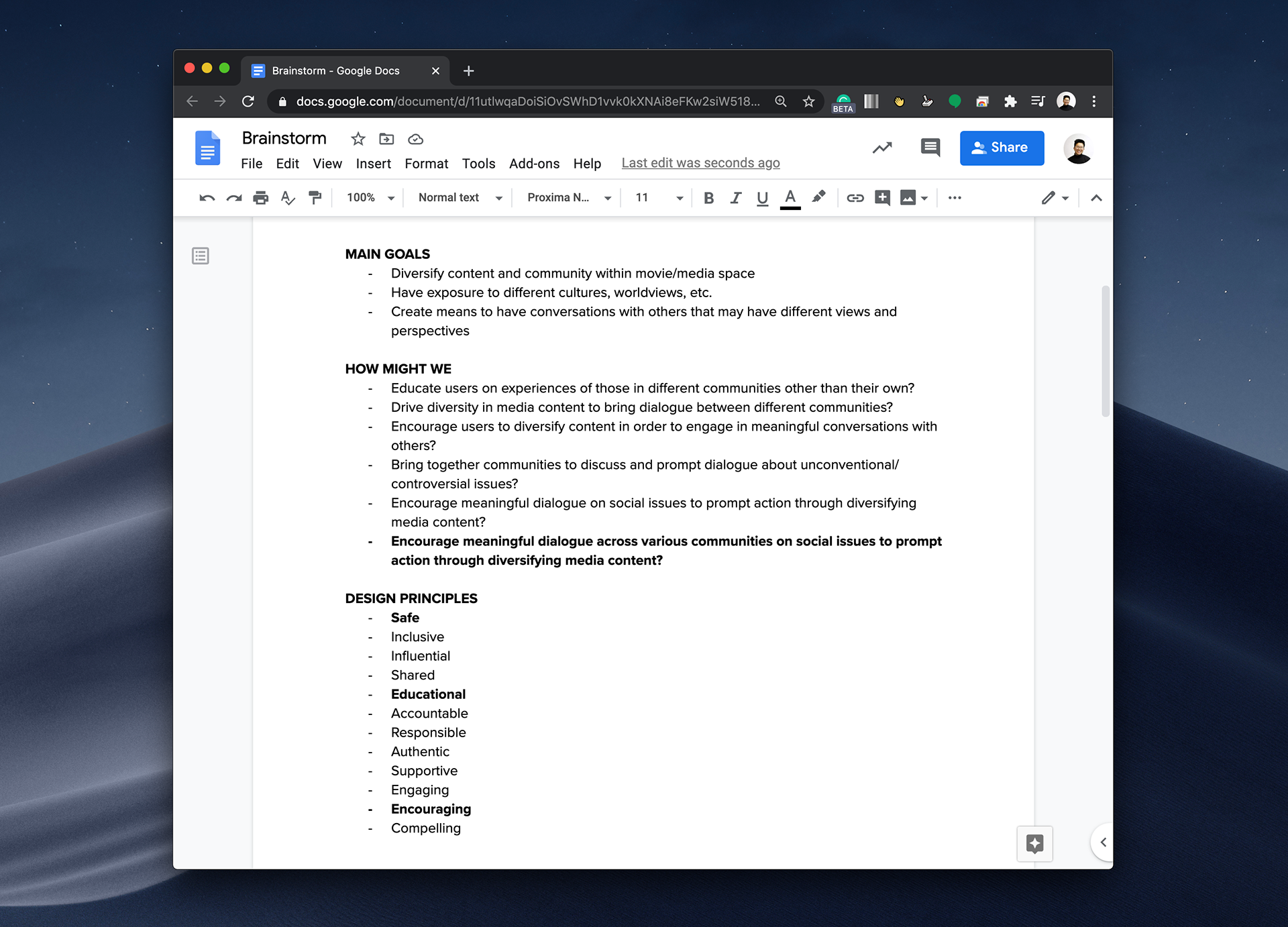 Architecture & Taskflow
To quickly organize our features and screens, we created an architecture for each page and/or action.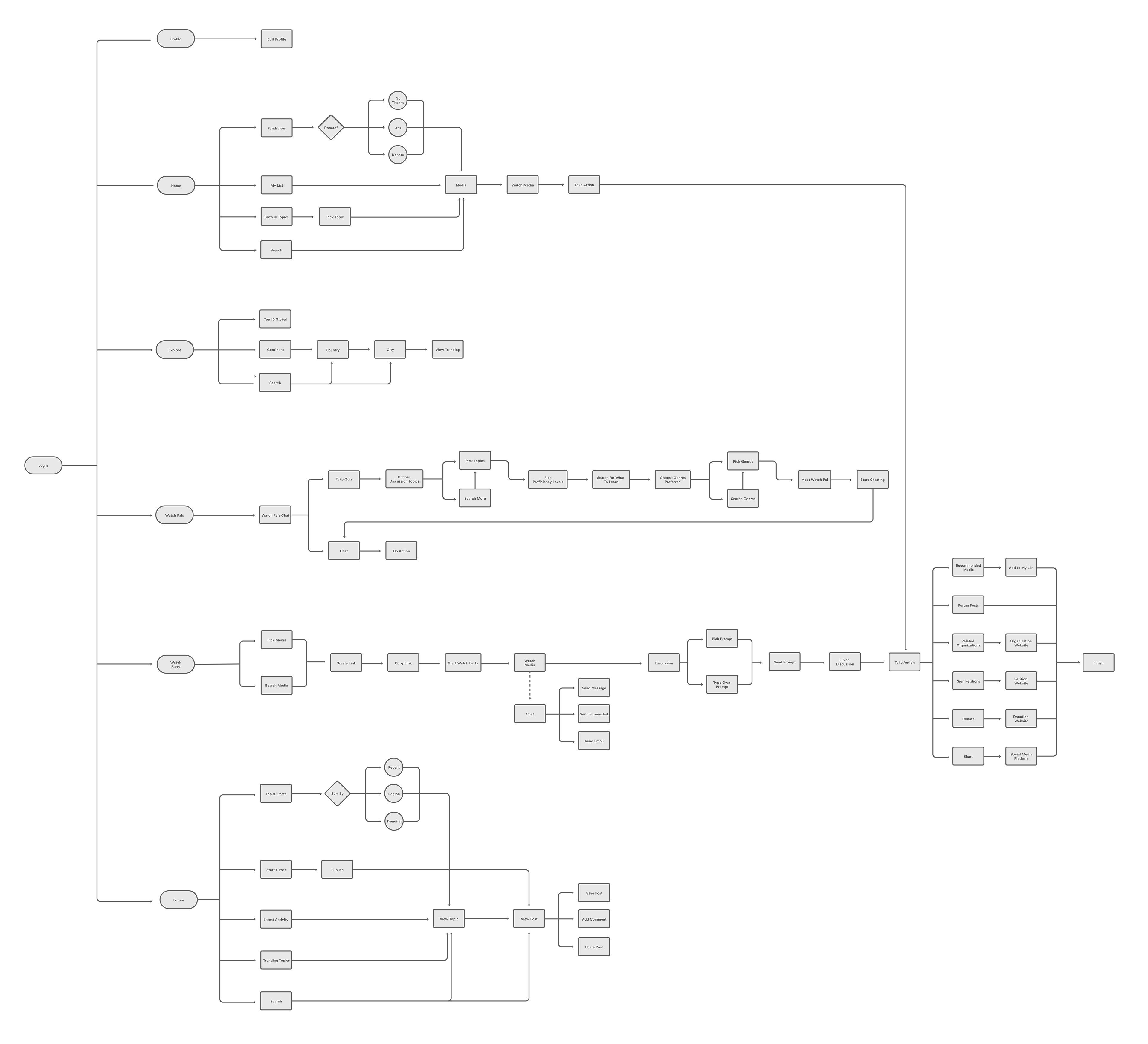 Low Fidelity Wireframes
Quick sketches to explore the UI and visuals of our screens prior to prototyping. This was necessary to communicate our expectation and unify our vision of the app.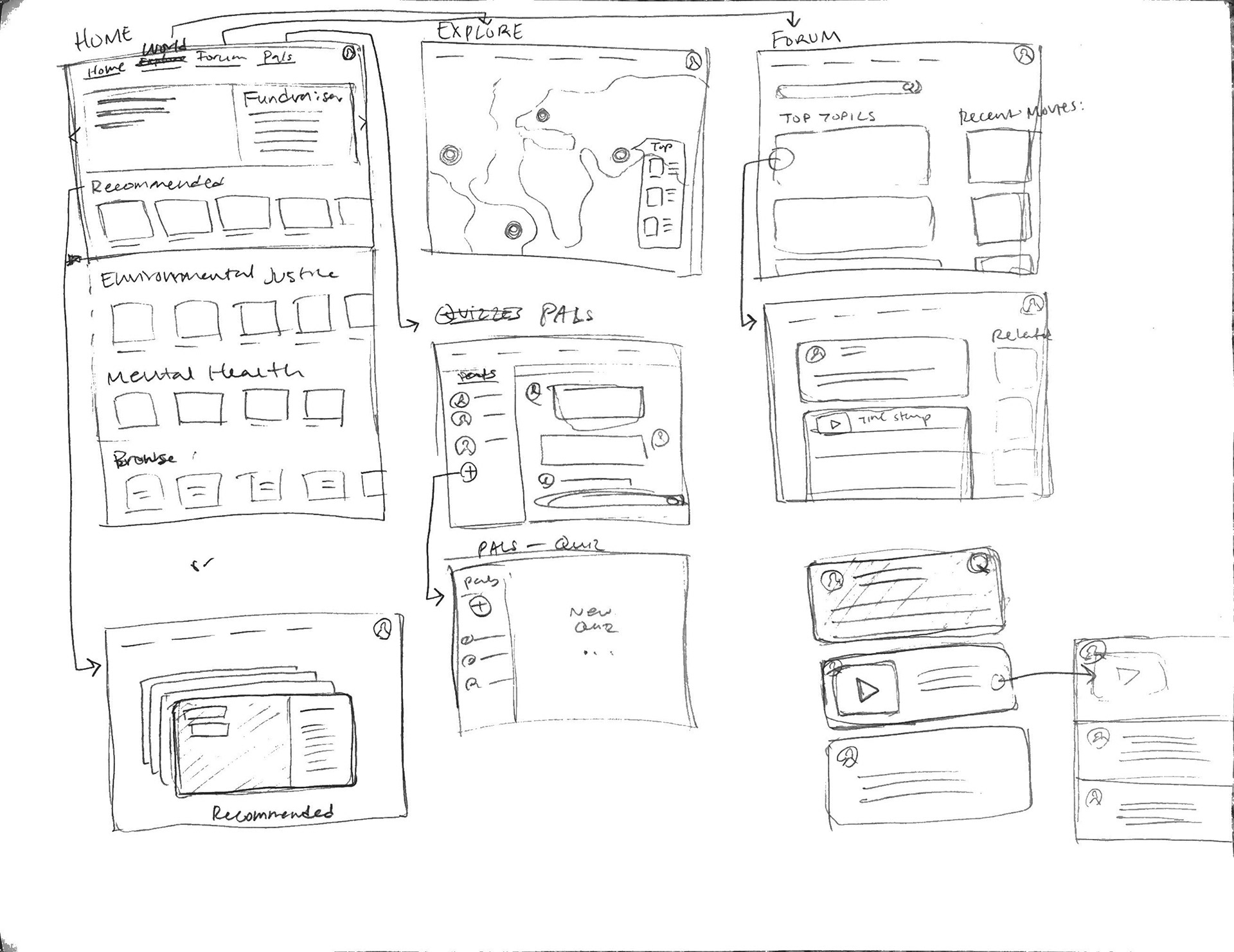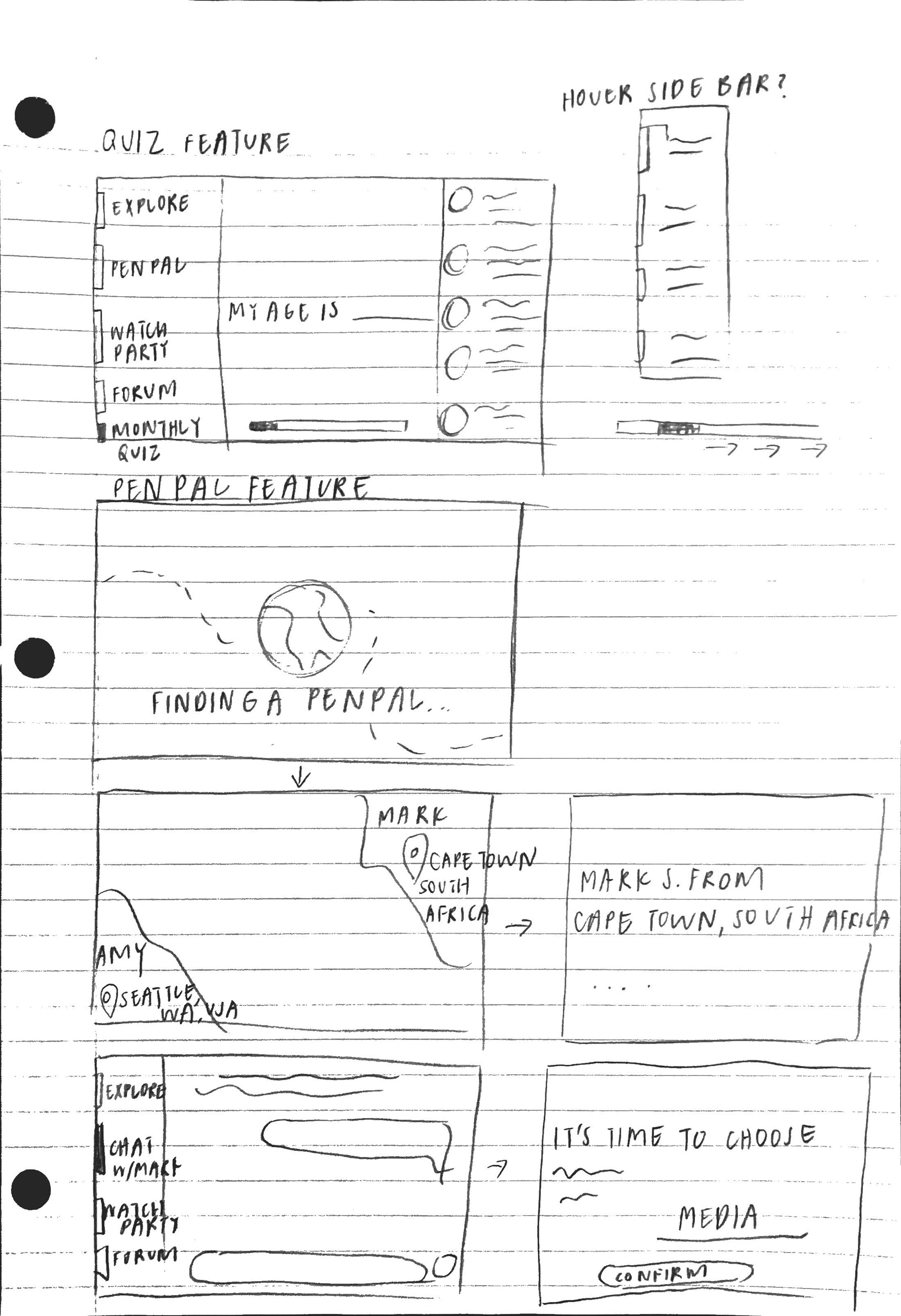 Solution
Beyond sharing experiences with films, Action seeks to be a starting point for users to vary their consumption, diversify and partake in meaningful discussions, and engage with social issues in our world.

Finalist Presentations & Awards
Shoutout to my awesome partner, Elyssa, for grinding through forty-eight hours of prototyping with me and for presenting live! The lack of sleep was worth it for placing first. :D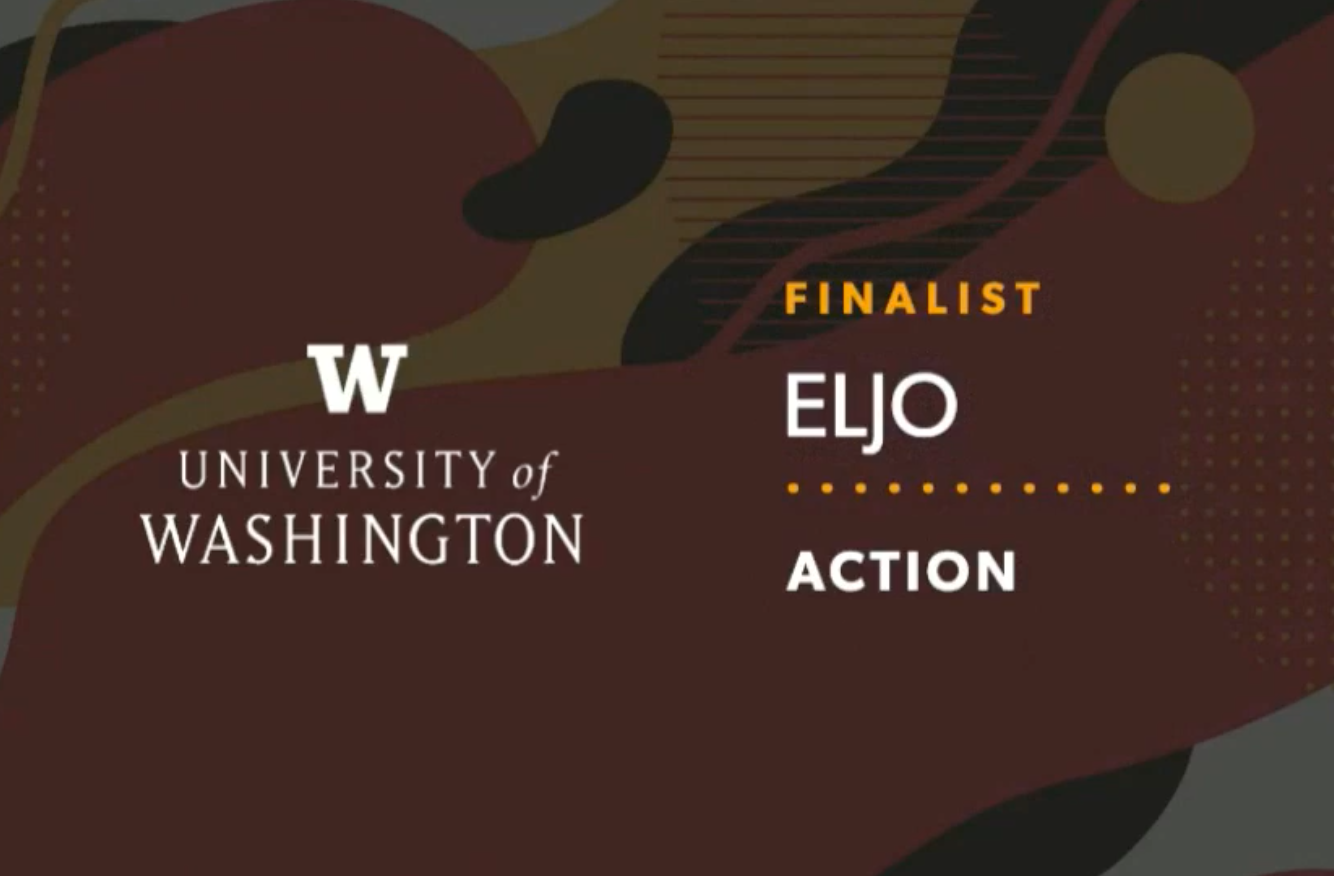 Reflection
Coupled with our experience from our last creative jam, I learned that:
· Push innovation by reframing the challenge. Don't limit yourself to what the challenge requirements are, but think of design
 opportunities beyond what it asks. 
· The brainstorm and organizing phase is crucial to the project's success. Spending another half-hour (despite the limited
 timeline) honing in on the purpose of features goes a long way in the quality of the final product's experience. 
· Have fun! There is no need to strive for a pixel-perfect prototype, but push on concept foremost.